Bukayo Saka makes Premier League history, hails win against Liverpool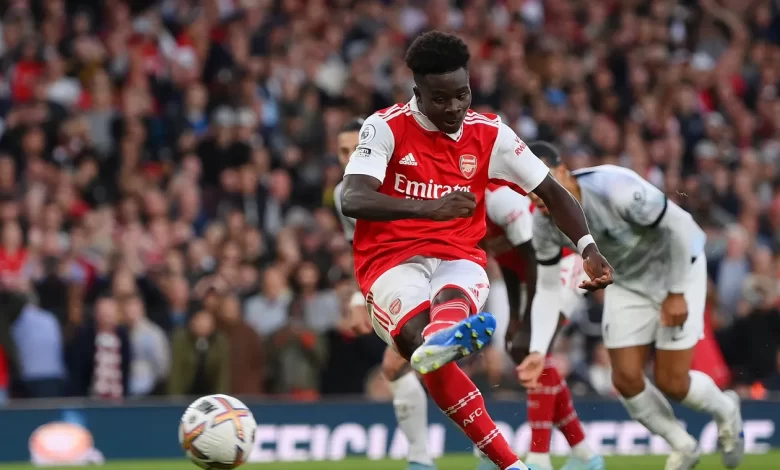 Bukayo Saka has become the second-youngest player to reach 20 Premier League goals for Arsenal after only Nicolas Anelka (20 years and 41 days).
The 21 year scored a brace in the Gunners' 3-2 defeat of Liverpool at the Emirates stadium on Sunday to take the team back to the top of the Premier League.
The brace brings his total to 20 goals from 106 appearances. Interestingly, the barce was his first goal in four Premier League games against Arsenal.
Saka expressed his delight at the important victory, Arsenal's eighth in nine Premier League games so far this season.
"The last two years we have struggled against Liverpool. To win today in front of our fans and perform like that gives us so much confidence in how much we are improving. We have so much respect for them, they are a great team, and it means so much to win," said the Arsenal winger.
Arsenal have now won at least eight of their first nine league matches in a top-flight campaign for the fourth time, after 2007-08, 2004-05 and 1947-48. The Gunners sit atop the table 9+ games into a season for the first time since December 10th 2016.
The Gunners' three goals on Sunday were scored by Saka (two) and Gabriel Martinelli, both of whom are 21 years old. Arsenal have now scored 54 goals via players aged 21 and under in the Premier League under Mikel Arteta, 22 more than any other side during his tenure.