Gift Orban's market value jumps from €1m to €9m
Free-scoring Nigerian in top 10 of most valuable players in the Jupiler Pro League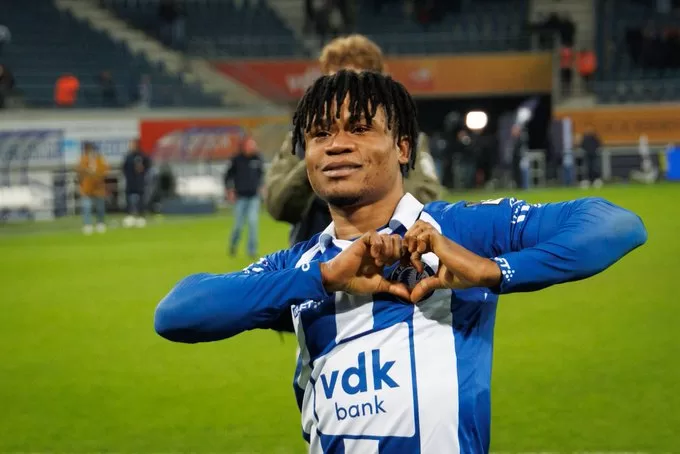 Gift Orban's market value has jumped from €1m to €9m after the latest update by Transfermarkt on Wednesday.
The 20 year old has been phenomenal since he moved from the Norwegian second division league to KAA Gent in the Belgian Pro League.
He was the top scorer in the Norwegian second division before his switch to Gent.
The Nigerian's 12 goals in 10 games, including the fastest hat-trick in UEFA club competition history, has lead to a new market value of €9m.
While Orban's market value soars, that of Club Brugge's Raphael Onyedika crashed by €3m.
The 21 year old's valued from a career high €13m just last November to €10m.
Meanwhile, KRC Genk's Tolu Arokodare transfer value soared by €1.30m, moving from the €2.20m he was valued just last October to €3.50m after Wednesday's valuation.
The 22 year old has scored once and bagged one assist in four appearances for Genk since he joined at the end of January.