Ndidi returns, Iheanacho starts from bench for the 171st time
As Leicester City host Nothingham Forest in battle of basement clubs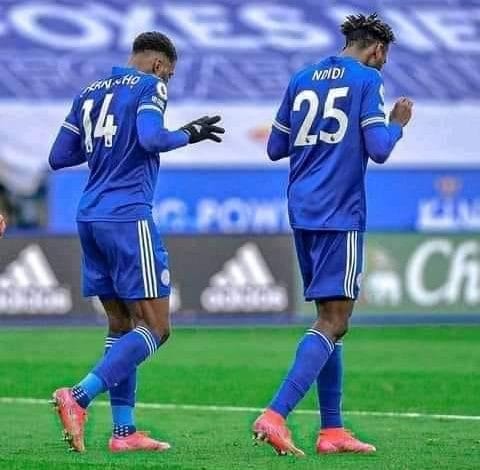 Nigeria midfielder Wilfred Ndidi is starting for Leicester City in their must-win game against Nottingham Forest Monday evening at the King Palace stadium following the injury scare that forced him out of Super Eagles' international friendly game against Algeria last week.
The 25 year old is making his seventh start in eight appearances for the Foxes so far this season and 166th in 173 games since he made the switch to the King Palace stadium from Belgian side, RKC Genk in 2017.
He has scored seven times, bagged nine assists and won 72 times in the competition.
Meanwhile, Ndidi's compatriot at the club, Kelechi Iheanacho will be starting from the bench for the seventh time this term and 171st time since he made his debut in the competition in August 2015.
The 26 year old has scored once this season to take his total tally to 38 in 174 appearances and will be hoping to score his second goal of the ongoing season as he bids to play his 175th game in the competition.
Iheanacho has scored once and bagged an assist against Nottingham Forest in a FA Cup loss but, like Ndidi will be facing the new Premier League returnee for the first time in the competition.
Forward, Taiwo Awoniyi is also starting for the visitors while teammate, Emmanuel Dennis is starting from the bench after shaking off a minor injury.