Osimhen: I have even more to give than I am doing now
Napoli forward reveals plan to emulate Drogba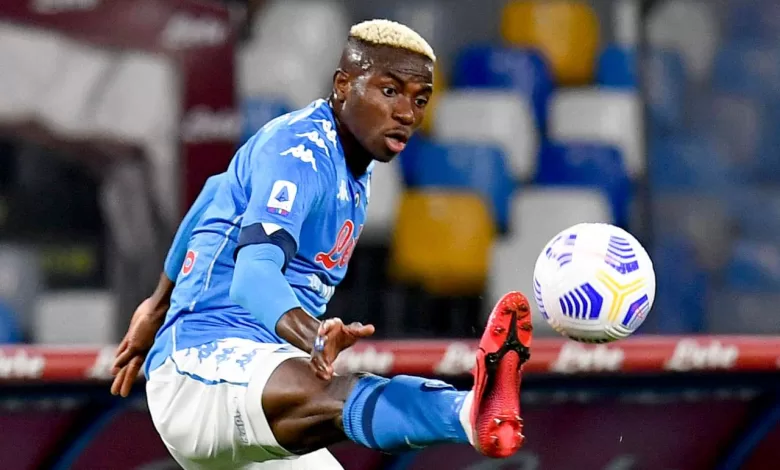 Victor Osimhen says he is still developing as a player and will want to achieve what his idol, Chelsea legend Didier Drogba in his club and national team career.
The 24 year old told TV broadcaster PSL says he is going to get better as a player.
"I have huge belief that I have even more to give than I am doing now, and I think it's a process so I'm really working so hard towards this and to be able to do what Didier Drogba has done for his country and do the same for the Super Eagles.
"And I'm really working so hard, we have a great squad, I think with the help of my teammates I can really be at that level."
Osimhen added he is yet to meet his idol, but is looking forward to the day he is able to do so.
"Yeah of course, I'm looking forward to meeting him one day, I haven't met him yet," he added.
The former Lille of France star will be expected to fire Nigeria to victory in their Africa Cup of Nations qualifying game against the Djurus of Guinea Bissua who defeated the richly talented Nigerian team last Friday in Abuja.
Osimhen has netted 25 goals across all competitions for Napoli and tops the Serie A scoring chart with his 21 goals in 23 games.