Sports Minister congratulates President-elect Tinubu
Says Asiwaju is a cerebral and compassionate leader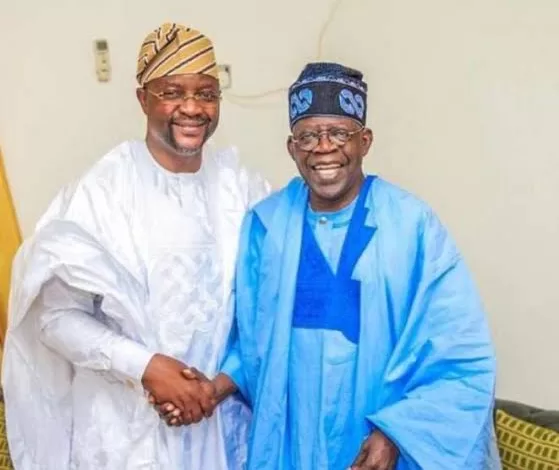 Youth and Sports Development Minister, Sunday Dare has heartily congratulated his benefactor and mentor, Asiwaju Bola Ahmed Tinubu and his running mate, Senator Kashim Shettima, on their election as President and Vice President-elect of Nigeria.
Dare he has worked in very close quarters with Tinubu and knows how much passion he has for Nigeria and how deep his desire to help the poor goes.
'Nigeria could not have picked a more cerebral and compassionate leader to carry forward the work that has been done by President Muhammadu Buhari in the last eight years.
'Today's victory is testament to the President-Elect's decades of investment in people, relationships, and institutions. His story is filled with testimonies of the strategic solutions he applied to problems that were thought to be unsolvable. He took on the Atlantic Ocean and defeated it. I am certain that he will lead Nigeria to economic excellence and peaceful coexistence.
Dare says it is now time 'we all passed around the towel of understanding and patriotism. I implore the members of the ruling All Progressives Congress (APC) to be magnanimous in their triumph and resist the urge to aggravate our opponents. I also call on the opposition to look at the final result as the true will of the people that has come after a fair and free contest. Nigeria's success is far more important than personal egos.'
' I therefore, call on men and women of conscience to see the election as a process, however imperfect it might be, and let the country heal. We cannot afford another crisis.
'Once again, I congratulate the President-Elect and the Vice President-Elect on this outstanding feat. Nigerians, congratulations on voting in the most competent team on offer. May God grant them the strength and wisdom to deliver good governance to the people.'