Borussia Dortmund give Erling Haaland January 31 deadline to decide his future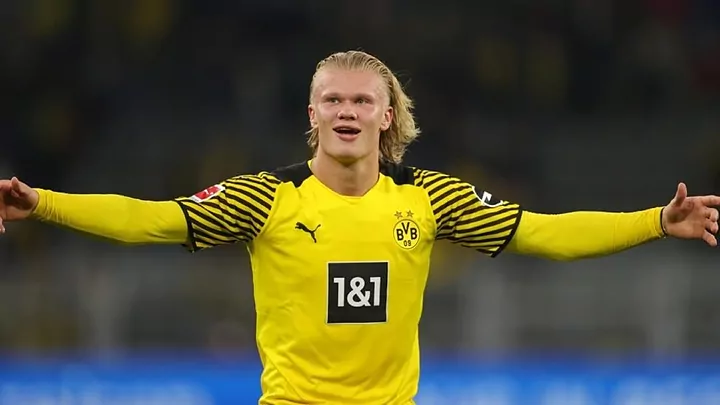 Borussia Dortmund striker Erling Haaland has been set a deadline for deciding his future by the German team, with Europe's top clubs circling. The 21-year-old has until January 31 to make up his mind about where he wants to play his football next season.
Haaland intends to play out this season with Borussia Dortmund before making a move in the summer, but directors at his current club want to know his plans with time.
The striker has been enjoying the time off granted by the winter break in Germany by holidaying in Marbella, which has got some people talking about a move to Spain and put Barcelona and Real Madrid on alert. Both clubs will be making moves to try and lure the hot prospect to the Camp Nou and Estadio Santiago Bernabeu respectively, but they aren't the only teams in the race.
The deal to sign Haaland would be a massive financial hit for whichever club gets it over the line and that could hurt Barcelona's chances of securing the player.
While club president Joan Laporta is ready and willing to do whatever it takes to bring him in, the number of players that he would have to sell first is big and it maybe isn't worth dismantling the whole team for the sake of one player, no matter how good he is.
Real Madrid, however, have no such concerns. Their financial situation is much rosier than their rivals and they know a deal could be agreed.
Borussia Dortmund have always been a selling club and they wouldn't hesitate to let their star man go. He has a contract until 2024, but the agreement made when he signed was that would be able to leave after two years if it suited.
In any case, Borussia Dortmund always have someone else in mind to come in and do as good a job.
Karim Adeyemi of RB Salzburg appears to be the most likely candidate for a move to Signal Iduna Park, but Dusan Vlahovic (Fiorentina), Darwin Nunez (Benfica) and Sasa Kalajdzic (Stuttgart) are also on their agenda.