Taiwo Awoniyi vows to score goals for Nigeria at AFCON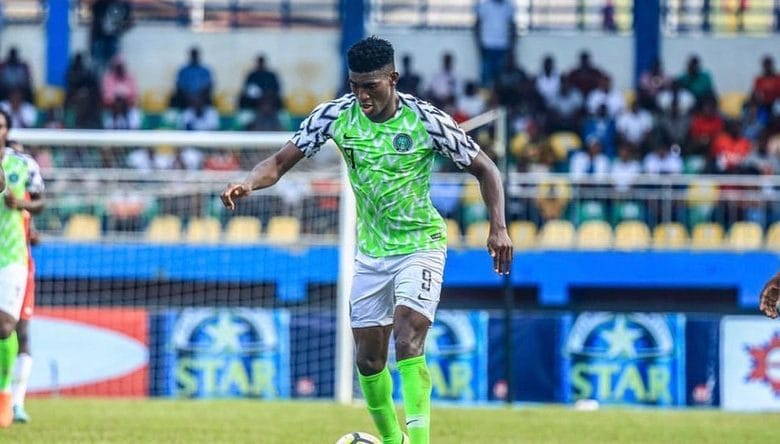 Taiwo Awoniyi says his dream is to score goals for the Super Eagles at the ongoing 2021 Africa Cup of Nations.
The 24 year old who has scored 14 goals in 27 appearances for his German Bundesliga club Union Berlin so far this season says it is his duty to score the goals that the Super Eagles as they bid for a fourth AFCON title win.
"I think for me, the most important thing is the victory for the country, it doesn't matter who scores, I always said it. But for sure as a striker, you know your job is to go in there and score goals. And for sure, I have that dream in me and I believe it will happen", he told NFF TV.
The former Liverpool player was a late addition to the team after the withdrawal of injured Victor Osimhen and Watford of England's Emmanuel Dennis and he is grateful for the opportunity to make his debut in the greatest African football showpiece.
Awoniyi described his inclusion in the team as a "great privilege".
"For me, it's an honour and great privilege, a great privilege, looking at the kind of talents and players we have in the country, for you to be part of the squad is something that you should see as a privilege and of course, it's something that I'm really proud of my journey as an individual because it takes a lot of patience, dedication and most importantly, the grace of God", he said.
The power-playing Union Berlin player also spoke about his style of play.
"For me, it is the power I put in my game, the fighting spirit in me and the willingness, like you can always go as far as you want to go. I think that is my own greatest strength as an individual. And I think in terms of football, I think my strength is all about helping my teammates. One I do all those dirty jobs, all those things, that is when my own finishing will come into play", he stressed.