2022/23 EPL Season: Iwobi Overtakes Ndidi As Nigeria's Best Tackler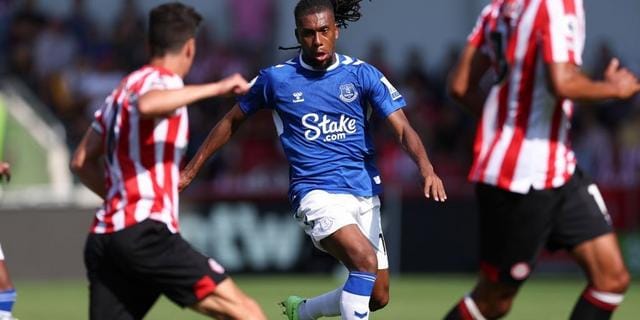 Alex Iwobi has completed more tackles than Wilfred Ndidi after just four games in the Premier League this term.
Iwobi made his fourth straight start for the Toffees in their 1-1 draw at Goodison Park Saturday afternoon with Everton manager, Frank Lampard deploying the Nigerian in the defensive midfield position again.
Ndidi on the other hand was surprisingly left on the bench for Leicester City by manager, Brendan Rodgers for 89 minutes in the Foxes' 2-1 loss to Chelsea at Stamford Bridge.
While Iwobi has been hailed by pundits and even Everton faithful as the best Toffee so far this term, Ndidi's indiferrent start to the season led him to being left to start from the bench for the seventh time in 169 Premier League games.
Iwobi has now completed 11 successful tackles, two more than Ndidi who has always led from the start in that category among the Nigerian players, especially defensive midfielders and defenders playing in the Premier League.
Premier League newcomer, Joe Aribo is third with seven tackles.
Prior to this season, Ndidi had been one of Premier League's best tacklers and was actually the best in two consecutive seasons (2017/18 season with 138 and 2018/19 with 143 tackles).
In 2017/18 season, Iwobi ended the entire season with 37 tackles, 101 behind Ndidi while the following season, the gap widened as Iwobi finished with 28 successful tackles, 115 behind the Leicester City player.