2022 Women's World Athlete Of The Year: Why Tobi Amusan Deserves Our Votes
Former African high hurdles record holder, Aladefa says a vote for Amusan is a vote for all Africans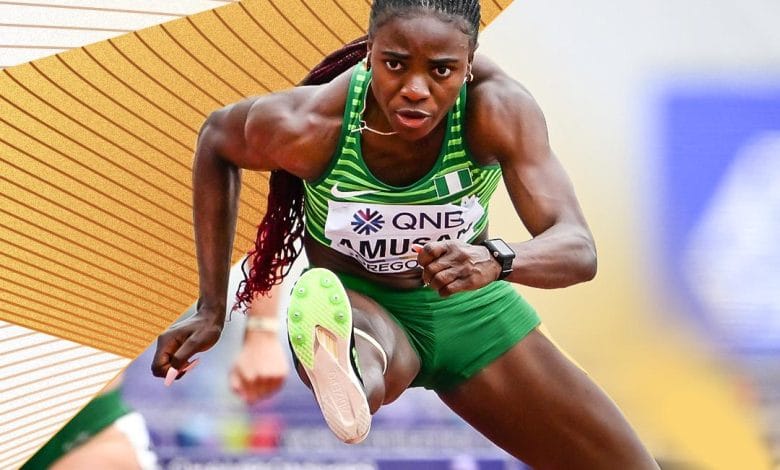 Former African sprints hurdles record holder, Taiwo Aladefa says Nigerians and indeed Africans should massively vote for Tobi Amusan as she bids to become the first Nigerian to be crowned the world best athlete for 2022.
Amusan made history in Oregon, USA at the World Athletics Championships as the first Nigerian to win a world outdoor title and break a world record.
These feats and her incredible performances at the Commonwealth Games and the Diamond League final have combined to ensure she is one of the 10 nominees for the Women's athlete of the year award.
These, according to Aladefa, the first Nigerian 100m hurdles athlete to run a sub-13 seconds in the event, are no easy feats.
"Amusan exemplifies what is possible with hard work, dedication and honesty. It takes a different level of intelligence to excel in the field of athletics and academics,' said the 1995 African Games 100m hurdles champion.
Aladefa added that Amusan's greatness in athletics coupled with the grace with which she triumphantly stamped Nigeria's name in the world of athletics as the first ever 'world record holder' is unmatched.
'Amusan's victory not only redeemed Nigeria's track and field name, she brightens and lifted the hopes of an entire nation at the time everything seems so bleak and down with the EndSARS controversies.
'She reminds us all that we Nigerians are super resilient and pre-ordained for greatness."
Aladefa is therefore urging Nigerians and indeed Africans to support Amusan's bid as she is the only woman athlete in Africa with a 50-50 chance of emerging the very best for 2022.
"I will implore the entire world most especially all Africans to please support and vote Amusan as World Athletics Woman Athlete of the Year 2022. Every vote cast for her is a win for us all.'