2023 NCAA Outdoor Championships: Track and Field News Tips Onwuzurike for a sprint double!
Oghenebrume to settle for bronze, Ashe to miss out of the podium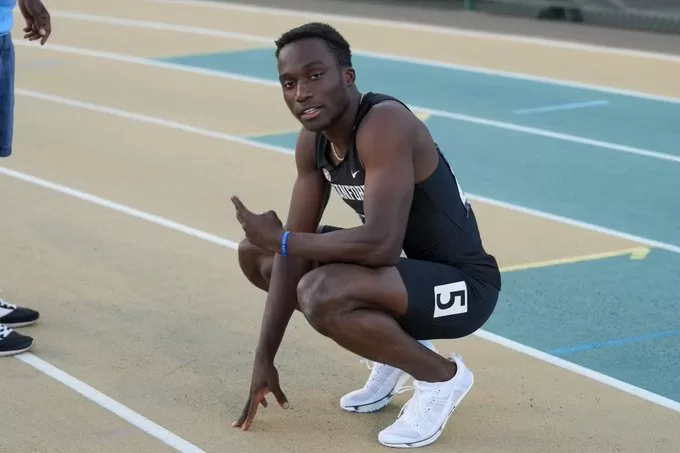 Track and Field News, the world's most authoritative athletics magazine often referred to as the bible of the sport says Nigeria and Stanford University's
Udodi Onwuzurike tops the 100m and 200m form chart going to the 2023 NCAA Track and Field Outdoor Championships which start Wednesday in Austin, Texas.
Onwuzurike, the former World U20 200m champion holds a personal season and lifetime best of 9.92 and 19.91 in the 100m and 200m respectively.
The 20 year old is not coming to the championships as the fastest in the Collegiate circuit, that honour belongs to Texas Tech University's Terrence Jones
(9.91) who also ran 9.93 to qualify for the competition at the Mike Myers stadium in Austin, Texas.
Track and Field News however believes the Nigerian leads the form chart and could spring a surprise by winning the 100m title this time after failing to
go beyond the semifinals in his debut last year.
Godson Oghenebrume of Louisiana State University has been tipped to win the bronze while last year's silver medal winner, Favour Ashe is ranked seventh in
the form chart.
Alaba Akintola and Karlington Anunagba are not ranked in the top 10.
In the 200m, Onwuzurike is expectedly ranked number one in the form chart and tipped to win the half lap gold with Akintola ranked 10th.
If Track and Field News' form chart passes the reality test, Onwuzurike will become the third Nigerian and sixth African man to successfully complete a
sprint double in the history of the championships.