Abuja Marathon Race Director Blasts AFN Chief Coach, Porbeni's Comment On Marathon Races As 'Mischievous'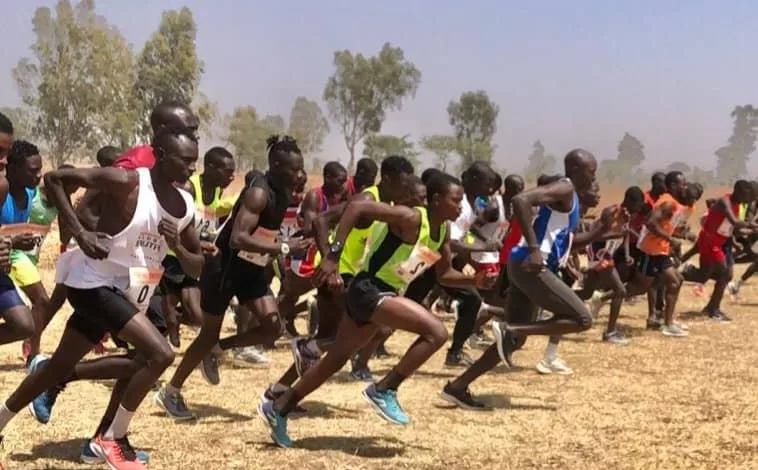 The Race Director of the Abuja International Marathon, Olukayode Thomas, on Sunday, described as mischievous insinuations by the Chief coach of the Athletics Federation of Nigeria (AFN) Sergha Porbeni that marathons are exposing athletes to medical issues, being too close to each other, and that sponsors should shun road races.
"I cannot believe that Porbeni, an elder statesman in athletics, made the statement out of ignorance. It's probably out of mischief and in his bid to destroy a growing industry, he indicted himself and the AFN".
"If our athletes are exposed to medical issues as Porbeni claimed then he should be blamed because as the chief coach of the federation, he should, in conjunction with the technical sub-committee, organize seminars and workshops for our athletes, managers and coaches on how they will organize their annual calendar and how many races they must run,' Thomas said.
He also picked holes in Porbeni's claim that there are too many marathon races in Nigeria.
"Since Mike Itemuagbor revive the culture of road races in Nigeria, we have less than five marathons that have been consistently held in Nigeria, the others are occasional or one-off races.
''So if American athletes/runners with hundreds of races annually are not getting injured, if South Africans, Ghanaians, Egyptians and Moroccans with more races than Nigeria are not getting injured and ours are getting injured, then Porbeni and the AFN are not doing their job, which includes educating our elite athletes and coaches."
He wondered why Porbeni, who was until recently the Race Director of the Warri/Effurun Peace Marathon, did not see anything wrong in marathons and road races until he left the position.
He also said Porbeni's argument that organizers of marathons should invest in 'our so-called area of strength'' is not tenable because AFN is statutorily charged with the responsibility of investing in the so-called 'areas of strength' and they cannot outsource their responsibility,
"I know Porbeni is aware that Nigeria has what it takes to be the best in the world in the marathon but AFN's lackadaisical attitude is responsible for our losing ground to East Africans in marathons and even in 'our area of strength'.
"As at the time the world record in the marathon was 2 hours 8 minutes, we had Nigerians running 2 hours and 16 minutes, but lack of state support led to the wide gap between us and the East Africans. As of today, East Africans are doing 2 hours and 1 minute; our men are doing 2 hours and 30 minutes.
"Even in our so-called ''area of strength'' we lost grounds to Kenyans, South Africans, Botswanans and others. No Nigerian sprinter can stand beside Kenyan Ferdinand Omanyala today".
Rather than destroy a growing industry, Thomas urged Porbeni to look at the positives of road races in Nigeria which include but are not limited to boosting trade and investment, tourism, empowering and engaging our youth, curbing crime and criminality, boosting local business.
"Millions worldwide now know Okpekpe because Mike Itemuagbor, a native of Okpekpe organize Okpekpe 10 km Road Race, I personally know many small-scale businessmen and women whose growing businesses will collapse if Porbeni and his likes are allowed to destroy a growing industry purely out of mischief or ignorance".