Adeleke, Ofili, Chukwuma among 41 names listed by NCAA to watch during outdoor track season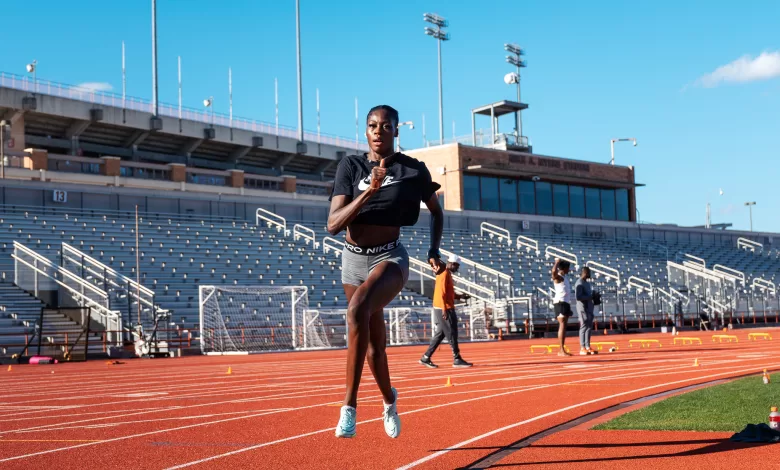 The 2023 collegiate outdoor season is up and running and a few Nigerians and Nigeria-born athletes are among 41 names listed on the NCAA website to watch during the ongoing season.
Two Nigeria internationals, Favour Ofili and Rosemary Chukwuma made the list together with Rosey Effiong, daughter of former Nigeria international sprinter, Daniel Effiong as well as Irish-Nigerian, Rhasidat Adeleke.
Ofili is one of the top sprinters in the American collegiate circuit since she joined Louisiana State University in January 2021 and the NCAA website, NCAA.com has listed her as one to watch in 2023.
"Ofili is one of the best sprinters in the sport, especially in the 200 meters. She's still in search of a 200 meter title after multiple second-place finishes,' the website said.
The Nigerian has had a stellar 2023 indoor season, setting a new 22.11 lifetime best and finished second at the indoor championships behind Julien Alfred of University of Texas.
Chukwuma is also listed as one to watch after running 7.09 (60m) and 22.68 (200m) lifetime bests indoors.
The Texas Tech student, according to the NCAA.com 'underperformed at indoor championships, but she remains one of the best sprinters in the country, capable of standing on the podium come the outdoor season's end.'
Next is Irish-Nigeria, the European U20 champion who has been phenomenal thus far.
"Adeleke began running the 400 meters this indoor season and broke the collegiate record. As she gains more experience in the 400, she's primed to compete for a title,' the website predicted.
The last 'Nigerian' listed is Effiong who has taken after his father who placed seventh in the 100m event at the 1993 World Championships in Stuttgart, Germany whocame to the championships as the World University Games champion a month earlier.
'Effiong is another elite 400-meter runner on Arkansas' roster. Like the other Razorbacks on this list, she'll contribute greatly to Arkansas' outdoor title chances', said the website.