Adeleke ready to run race of her life to scale huge Wilson battle in 400m final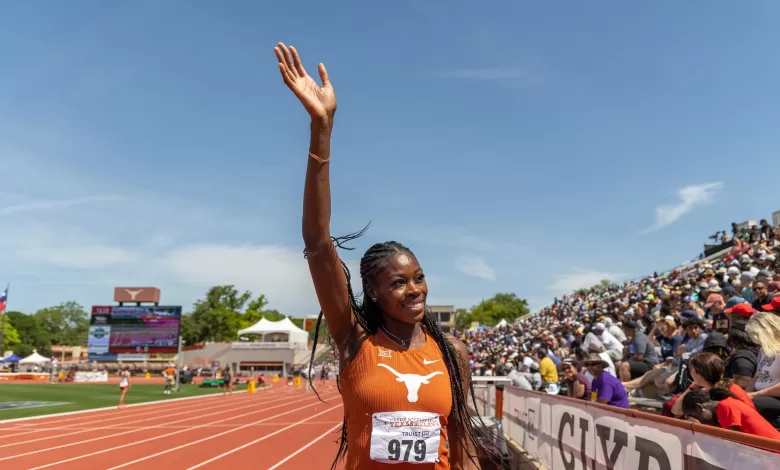 Rhasidat Adeleke expectedly cruised to the final of the 400m on day two of the 2023 NCAA outdoor championships.
The Irish record holder in the event ran 49.86, the second fastest qualifying time for Saturday's final where she will confront her only nemesis so far in the Collegiate circuit this term, Britton Wilson who ran the fastest qualifying time of 49.36 in the semis.
Wilson has beaten Adeleke in their only head to head confrontation so far and it happened this year at the Tom Jones Memorial last April.
It was at the meeting Adeleke made history as the first Irish sprinter to go under 50 seconds in the 400m event (49.90).
Wilson ran 49.51 to win the event and the 22 year old who holds a lifetime best of 49.13 is tipped to go 2-0 up on Adeleke and succeed Talitha Diggs as 2023 NCAA 400m outdoor champion.
Adeleke, born to Nigerian parents, knows she will need to run a huge lifetime best to stand a chance of mounting the podium in the event.
If she suceeds, she will become the first University of Texas student-athlete to win the women's 400m title since Chrisann Gordon of Jamaica last did in 2017.