AFN Extraordinary Congress: Gadzama tells Okowa to respect AFN constitution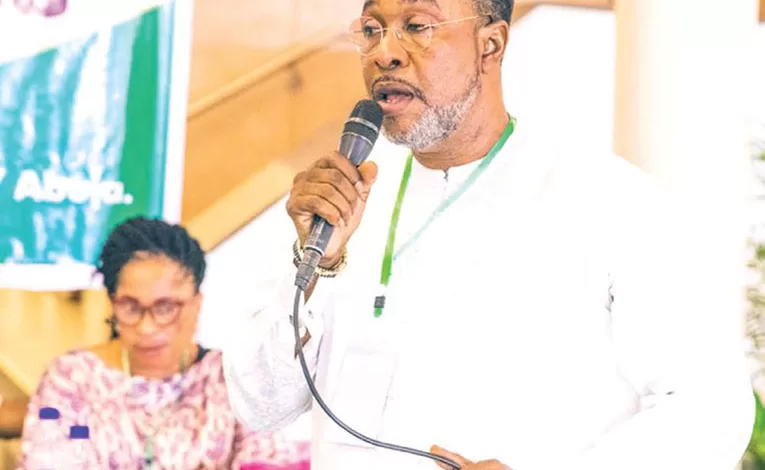 Vice President of the Athletics Federation of Nigeria, AFN, Tafida Gadzama says Thursday's extraordinary congress is not convened pursuant to
article 10.1.7 of the federation's 2023 constitution.
In a letter he addressed to Tonobok Okowa, president of the AFN and seen by our correspondent, Gadzama, an Olympic gold medalist for Nigeria advised that the
constitution of the AFN should be respected.
The letter reads thus: 'I write to draw your attention to the notice of Congress issued on Tuesday May 16, 2023 by the Secretary General based on your
directive to convene an Extraordinary Congress of the AFN for May 25, 2023 in Abuja.
'The notice was dated May 16, 2023 which means the Congress is to hold nine days from the date of notice issued. This is a violation of article 10.1.7 of the
AFN constitution (2023 as amended) which stipulates 15 working days notice to be given for an Extraordinary Congress to hold.'
'I am sure you are aware of the implications of violating provisions the AFN constitution. I also know, Mr President, that you will not want to be seen as
somebody who does not have regard for due process.'
'In the notice of meeting issued Mr President, I also noticed that the AFN under your leadership says Congress members will be accommodated and given
transport fares.'
'This is another violation of the AFN constitution, Article 10.6.3 which makes it clear that Congress members will be responsible for their travel and
accommodation.'
'This may be seen as a way of inducing members of congress ahead of the congress. Mr President, as you are aware, majority of members of the board have
drawn your attention to these violations and I, as the first Vice President feels it is necessary to officially draw your attention to the them so that you
can let your actions be guided by the provisions of the constitution henceforth.'
'I hope, Mr President, you can direct the Secretary General to issue another notice pursuant to article 10.1.7 of the AFN constitution.'