AFN writes athletes on anti-doping requirements for Oregon World Athletics Championships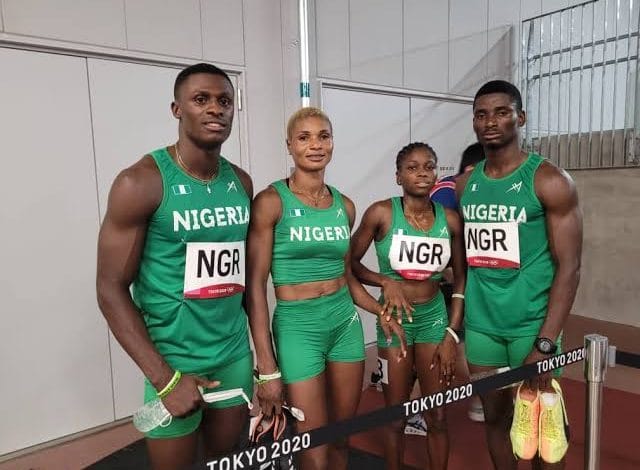 The Athletics Federation of Nigeria, AFN has written to its athletes to inform them that Nigeria is still considered a high risk doping nation.
The letter, signed by its Secretary General, Prince Adisa Adeniyi Beyioku informed the athletes that they will still undergo the mandatory three out-of-competition,OCT, doping tests to be eligible to compete this July at the World Athletics Championships.
"As a result of Nigeria being placed in category 'A' by World Athletics Integrity Unit (AIU) based on non-compliance with article 15 of the World Athletics and AIU rules on anti doping, I am directed to inform all athletes that will be participating in the World Athletics Championships in Oregon, USA that they will be subjected to three out of competition test as a prerequisite for participation at the championships,' said Prince Beyioku in the statement.
As many as 10 Nigerian athletes were declared ineligible to compete at the Tokyo Olympics due to the inability of the federation to complete the mandatory three OCT tests.
The AIU in 2018 wrote to then AFN president Engr Shehu Ibrahim Gusau over Nigeria's non-compliance with World Athletics anti-doping rules.
The country was thereafter upgraded to category for 2019 after the AFN under Gusau's leadership failed to respond to all enquiries made by the AIU.
Following the federation's apparent refusal to comply with the anti-doping rules, Nigeria was further upgraded to a high risk doping nation which among other things require Nigerian athletes to undergo a mandatory three OCT before they can qualify to compete at the Olympics and the World Athletics Championships.
The outbreak of the Covid-19 pandemic ensured the same category 'A' status was retained for Nigeria.
The AFN anti-doping commission, according to sources are doing everything possible to ensure Nigeria exits category 'A'.