Agbalaka says Flying Eagles deserved win Vs Egypt
Nigerian voted man of the match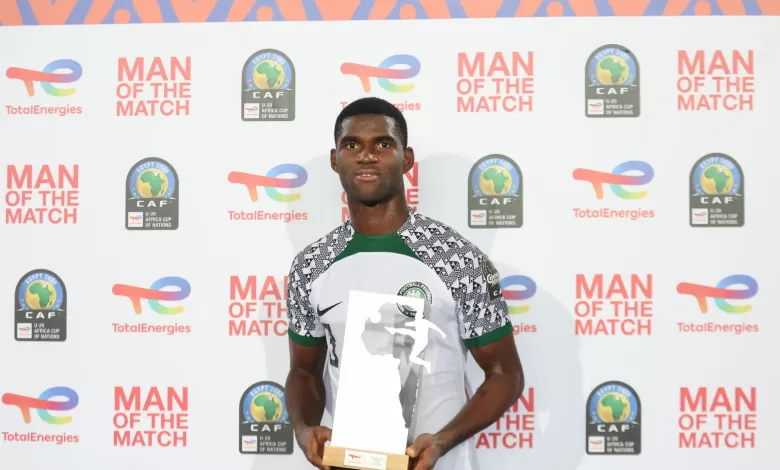 Flying Eagles defender Solomon Agbalaka says Nigeria's U20 side deserved their hard fought 1-0 victory over hosts Egypt at the U-20 Africa Cup of Nations Wednesday.
The left-back headed home the winner on 71 minutes to secure their first points in Group A following their defeat to Senegal in their opening match of the tournament.
Nigeria failed to qualify for the last edition of the competition in Mauritania two years ago.
"We deserved to win," Solomon told journalists after he was awarded the Man of the Match.
"Worked very hard, so I would like to thank my coach and all my colleagues for their efforts.
"I'm very happy with the result of the match. The match was not easy as we were facing the hosts."