Agbalaka says Flying Eagles ready to fly over Mozambique
Os Mambas star unfazed by Nigeria's record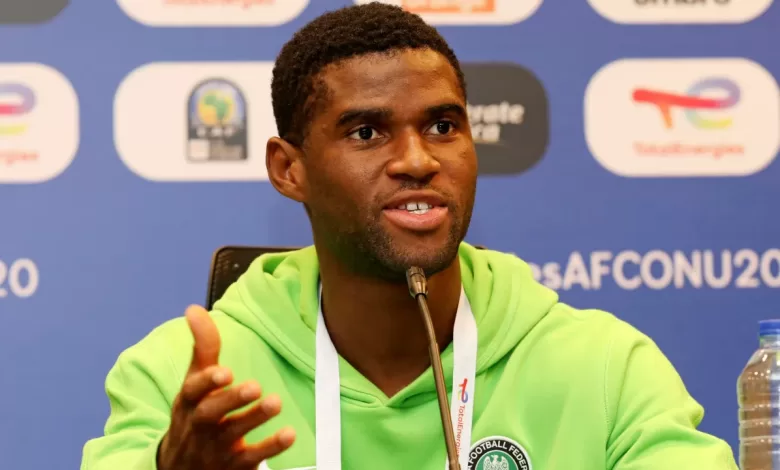 Solomon Agbalaka who scored the important goal against the Young Pharaohs in the second match to put the Flying Eagles back on track for a FIFA U20 World Cup ticket says the Nigeria U20 team is ready to play and win against Mozambique in their final group game on Saturday.
"We are prepared for every match, and we have no pressure, we just go and give our best," the defender said at the pre-match press conference.
"I think the last game of the group stage we're coming for a win on Saturday. It is very important to have goals from all departments of the team."
Kimiss Rebelina Zavala, one of Mozambique's star players says they are not intimidated by the record of Nigeria.
Kimiss says the Os Mambas are prepared to face the West Africans in Ismailia.
"We're prepared for the match against Nigeria to get a good result. The team is concentrated, and we will give our best tomorrow on the pitch to get a good result," Kimiss said.
"It doesn't matter where we play, what matters is we are in Ismaili ready to face Nigeria and we will fight for everything to achieve our objective of winning."