Ahmed Musa: 'We will give our best to win 2021 AFCON'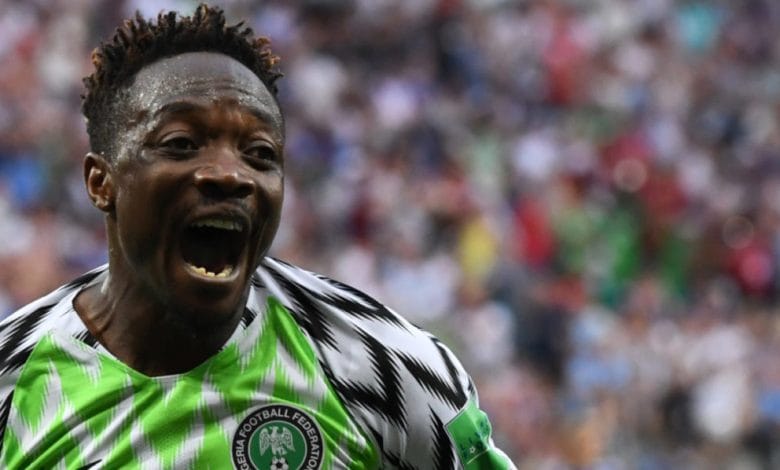 The Super Eagles will give all their best to win the 2021 African Cup of Nations which begins Sunday Cameroon, says team captain Ahmed Musa.
The 29 year old told the NFF TV after training in Garoua on Saturday that he and his colleagues are all battle ready and wants to go all the way to win their fourth AFCON title.
Musa says the team is determined to start strong against the Pharaohs of Egypt in their opening group D clash on Tuesday at the 30,000 capacity Roumdé Adjia Stadium in Garoua, the port city of Cameroun.
"I talked with the players, we know what is important because this tournament when we win it, it's going to make a very big impact to our own country and families too.
"So definitely, we are all ready, we know what we can do and if we give all our best, we know we can win the tournament."
On the team's preparation for the AFCON, the most capped Super Eagle said it was a good one.
"It was good, yesterday (Friday), we had a game and today (Saturday), we had a lot of training. So, all the conditions are good, we are just ready for the first game against Egypt.
"And thank God that one of the other players we are expecting came Saturday morning (referring to Tyronne Ebuehi) and we are still expecting Jamilu Collins.
"So, maybe before this (Saturday) evening, he is going to come so that we will have everyone in the camp," Musa told NFF TV.