Akingbemisilu leads Nigeria's return to ITTF para ranking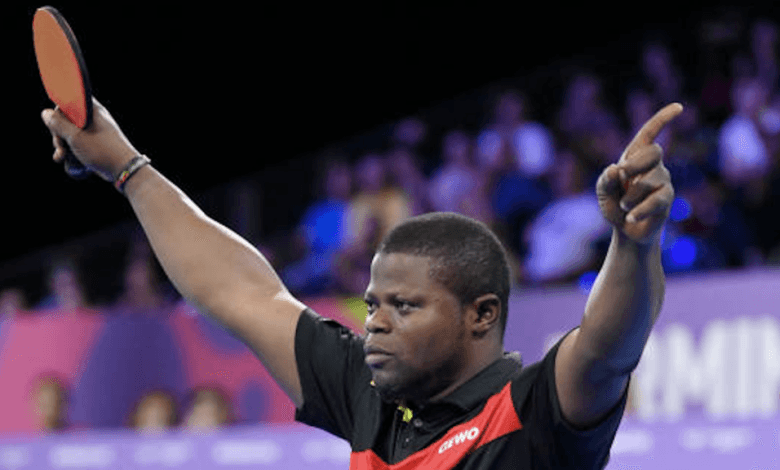 Bolawa Akingbemisilu has led the league of Nigerian players making their return to the ITTF Para ranking released by the world table tennis ruling body at the weekend.
Akingbemisilu, a silver medalist at the 2023 ITTF Masters Para Open in Italy, hit the top seven in men's class five of the latest ranking.
The quartet of Isau Ogunkunle, Tajudeen Agunbiade, Faith Obiora and Ahmed Koleosho returned to the world ranking after their inactiveness prompted their removal from the world ranking.
It was Akingbemisilu who made his international debut at the ITTF Masters Para Open that became one of the biggest movers in the world after he became the only African in the top seven in the world.
With 1145 points, Akingbemisilu who was part of the 16-man team sponsored by the Delta State government to the first hurdle to Paris 2024 Paralympic Games, lost to Serbia's Mitar Palikuca in the final to settle for silver in Italy,
His performance especially his 3-2 win over Commonwealth Games champion Jack Hunter of England in the semifinal round became the talking points in Italy and he also been touted for a spot at the Paralympic Games in 2024.
Another silver medalist in Italy, Ogunkunle is now ranked 17th in the men's class four, while Koleosho is rated 40th in the men's class three.
Team captain Agunbiade is rated 15 in the men's class nine, while Olufemi Alabi also returned to 22nd in the men's class 10.
The highest rated Nigerian female player is Ifechukwude Ikpeoyi ranked 11th while her compatriot Obiora is rated 12th in class five.