Alaba Akintola Named C-USA Athlete Of The Week Again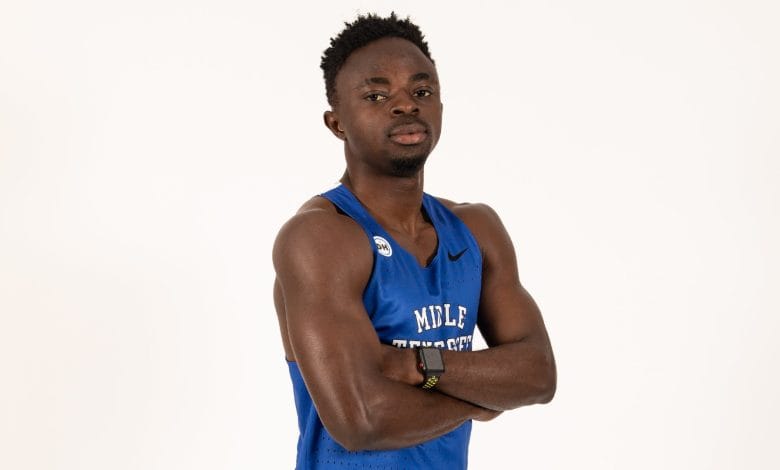 Reigning National Sports Festival 200m champion and Middle Tennessee University freshman Alaba Akintola is taking home his third Conference USA Athlete of the Week honour of the outdoor season for his performance during the Georgia Tech Invite last Saturday.
Akintola competed in the men's 200m and 4x100m at the Georgia Tech Invitational and placed second with a programme-record time of 20.34s which is also his personal best and the fastest time by a Nigerian so far this year.
The 20 year old's new personal-best erases a 28-year-old mark set in 1994 by Roland McGhee. The time also moved him up to number 13 in the Nigerian all-time list.
Two weeks ago at the Hutsell-Rosen Track in Auburn, Alabama, USA, Akintola scorched to a new 10.09s personal best in the 100m.
That performance earned him his second athlete of the week honour and moved him to 22nd in the Nigerian all-time list.
Akintola will be hoping to help his University at the Penn Relays in Philadelphia starting from Thursday before heading to the Conference USA Outdoor Championships.