Alex Iwobi set for 100th Everton game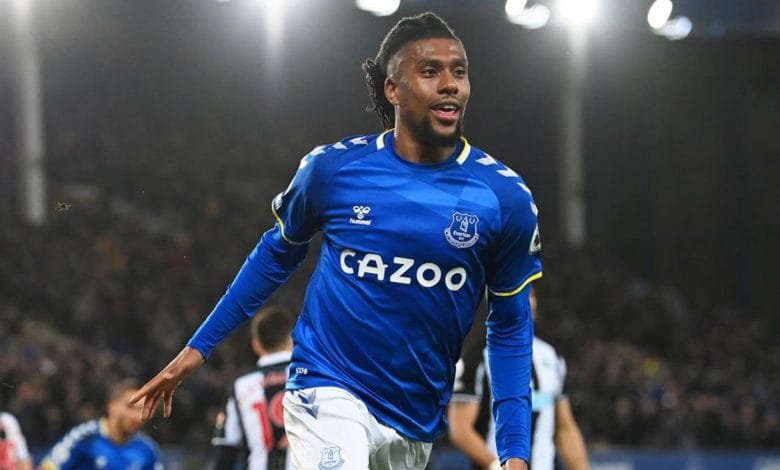 Nigeria midfielder Alex Iwobi is set to play his 100th game for Everton when the Toffees host Nothingham Forest at the Goodison Park on Saturday.
Iwobi, 26, joined Everton from Arsenal in the summer of 2019 after making 149 appearances for the Gunners, scoring 15 times and bagged 17 assists.
Since he moved to the Goodison Park, the Super Eagles star featured 85 times in the Premier League, five in the FA Cup and nine in the League Cup in the 99 appearances he has made for the Toffees since he switched the Emirates stadium for Goodison Park in August 2019.
He has scored just scored just seven goals and bagged nine assists in the games he has so far featured for the Toffees with four of the goals coming in the Premier League and the remaining three in the League Cup.
Five of the Nigerian international midfielder's seven assists were provided in the Premier League and two in the League Cup.
Iwobi will also be making his 20th appearance under gaffer, Frank Lampard and will be seeking to score his second Premier League under the Chelsea legend and former England international.
Although this will be Iwobi's first Premier League game against Nothingham Forest, the Nigerian has featured once against the 'new comers' to the English topflight and that was in the FA Cup at the City Ground where Arsenal lost 4-2 in January 2018. Iwobi was on for all 90 minutes in the game.
Meanwhile Iwobi will be seeking to make his third straight Premier League start for the Toffees this term.
He has appeared in 185 league games since he made his debut in October 2015 and will be seeking his 83rd win in the competition.
He has scored 15 times and bagged 20 assists.