Alex Iwobi targets first goal in 14 games vs Joe Aribo's Southampton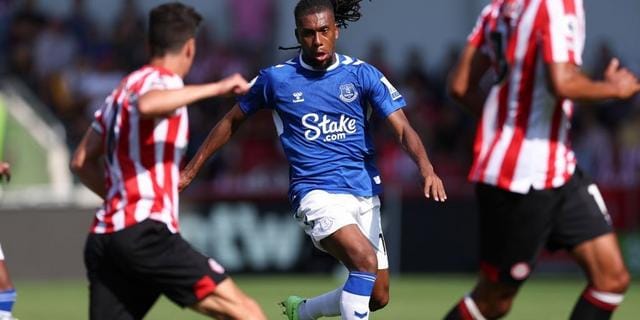 Alex Iwobi will be keen to score his first goal in 14 games across all competitions against Southampton when he visits the Saint Mary's stadium with Everton for their Premier League matchweek nine clash against their host.
The Nigerian has featured 13 times against the Saints, winning seven with one draw and five losses. Eleven of the games have come in the Premier League with six wins, a draw and four defeats.
He has started seven of the 13 games with six in the Premier League. If he starts on Saturday, it will be his seventh in the competition against Southampton since he made his debut against their host in Arsenal's 4-0 humiliation at the Saint Mary's stadium on Boxing Day in 2015.
It will also be his eighth straight start for the Toffees as the Nigerian is keen to maintain his brilliant patch of form so far this season.
Iwobi will also be hoping he finds the back of the net for his first Premier League goal of the season after two assists.
The Nigerian has featured 190 times in the competition, scoring 15 times and has bagged 22 assists, the third most by a Nigerian in the history of the Premier League after Nwankwo Kanu (29) and Yakubu Aiyegbeni (26).
It will be his 191st if he plays on Saturday with 91 coming as a Toffee following his switch from the Emirates stadium in August 2019. It will also be his 106th overall for Everton across all competitions with seven goals scored and 10 assists provided.