Amuneke says he's available for Super Eagles job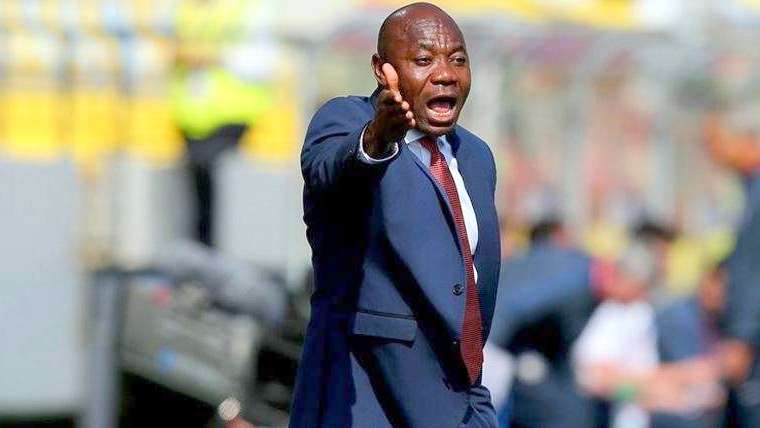 Former Super Eagles winger Emmanuel Amuneke has expressed interest in the coaching job of the men's senior national team.

The Nigeria Football Federation (NFF) sacked Gernot Rohr on Sunday after weeks of speculation, ending his 64 months in charge of the Eagles.

The NFF appointed ex-captain of the team Augustine Eguavoen on interim capacity to lead the Eagles to next year's Africa Cup of Nations (AFCON) in Cameroon.

Speaking on Monday on the Bull's Pit, a program on Brila FM, the former Tanzania coach said he is ready to serve if given the job on a permanent basis after AFCON.

"Well, like I've always said, we are open to serve our country. We are not politicians and the area that we belong to is football. Football has a lot of dynamism and diversity. If we are being contacted to serve our country, of course we'll be there to serve Nigeria with all honesty and determination and to add value to the national team, to the success of Nigeria's previous success", he said.

"We have won the AFCON three times, we have been to a lot of World Cup, the most important thing is to see how we can compete, or surpass what we have achieved in the past and we can continue to develop the new generation coming up now".

On if he was contacted by the NFF when report was rife that some coaches had been shortlisted to replace Rohr, he stated: "No, no, no. Nobody contacted me".

Amuneke also wished Eguavoen the best as he takes charge of the team for next month's continental showpiece.

"I pray that Eguavoen, God will give him the grace and wisdom to be able to succeed. We shouldn't forget that if Eguavoen succeeds in this journey, he is also part of the success of Nigerian coaches, so we should find a way to continue to encourage our coaches, find a way to continue to invest in our people. That is the only way we can develop as a nation," he added.

The 50-year-old former U-17 coach qualified Tanzania for the 2019 AFCON, but he resigned after the team lost all the three matches in the group stage.