Amusan: I want to train for my African Games, World Championships title defence in Ijebu Ode
Urges Gov Abiodun to fix Dipo Dina stadium, eyes African/World indoor and Diamond League records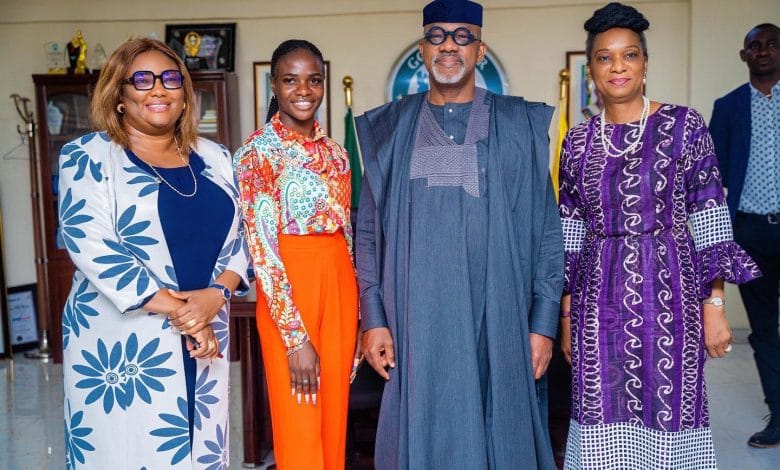 Tobi Amusan wants to start her build up for the 2003 athletics season in her home town, Ijebu Ode.
The 25 year old reigning World 100m hurdles champion and record holder disclosed this to Dapo Abiodun, the executive governor of Ogun state on Tuesday.
'I am pleading with your excellency to help fix the Dipo Dina stadium in Ijebu Ode because I want to start my preparations for the 2023 season here in Ogun state,' the Commonwealth Games 100m hurdles champion and record holder told Governor Abiodun during her visit to the state's number one citizen.
Amusan disclosed that she has always started her build in Lagos but wants a change as she is 'from Ogun state and not a Lagosian'.
The top ranked high hurdler in 2022 will be looking to successfully defend three titles next year.
She is the reigning African Games, Diamond League and World champion in the 100m hurdles.
Amusan will also be seeking to set new records in the African Games by breaking the 12.68s record she set in 2019 and the Diamond League where Kenny Harrison's 12.20s run in 2016 remains the fastest time ever in the competition.
The Nigerian made history in 2019 when she became the first high hurdler to successfully defend the 100m hurdles title at the African Games.
She will be seeking to extend the record as the first to win the title three consecutive times.
In addition, the Nigerian will also be targeting the 7.82s 60m hurdles African indoor record set by her compatriot, Glory Alozie in February 1999 and of course the 7.68s world record set by Sweden's Susanna Kallur in February 2008.