Amusan to return to Diamond League action in Lausanne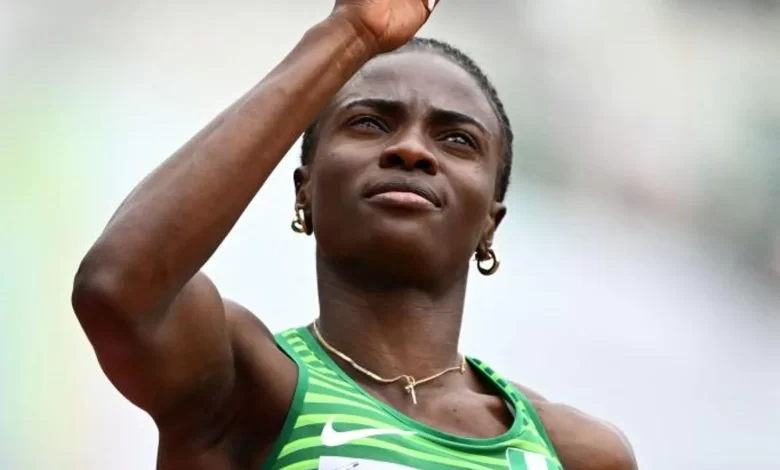 Reigning World 100m hurdles champion Tobiloba Amusan will return to Diamond League action for the first time since her world-record performance in Eugene when the event makes its 11th of scheduled 13 stops in Lausanne, Switzerland on August 26, 2022.
Amusan has not participated in the competition since she ran 12.50 seconds to come second at the BAUHAUS-Galan Diamond League meeting in Stockholm, Sweden at the end of June.
Since then, the 25 year old has made history as the first Nigerian to win a world title and set a world record at World Athletics' flagship event, the World Championships.
She also made further history at the XX11 Commonwealth Games in Birmingham, United Kingdom where she became the first Nigerian track and field star and second in Games history to successfully defend the high hurdles title.
This she did in a record breaking fashion, smashing the 16 year old 12.65 seconds Games record with an incredible 12.30 seconds run.
Amusan will be seeking to consolidate her hold on the 100m hurdles Diamond League standing as she currently leads with 22 points followings second place finishes in Doha and Stockholm and first place finish in Paris.
She is followed in the standing by reigning Olympic champion, Puerto Rico's Jasmine Camacho-Quinn (16 points), Charlton Devynne of Bahamas (16 points), Britany Anderson of Jamaica 914 points) and immediate past world champion, Nia Ali of USA (12 points).
The Nigerian looks assured of making the trip to Zurich in September where she will be hoping to retain her Diamond League trophy win after running 12.42 seconds to make history last September.
The reigning Commonwealth Games champion last year became the first Nigerian in Diamond League era to win a Diamond League discipline.
The winner of each Diamond Discipline at the Final will become "Diamond League Champion" and be awarded a Diamond Trophy, USD 30'000 prize money and a wild card for the World Athletics Championships.