Aribo scores second EPL goal in eight games, laments instant Everton response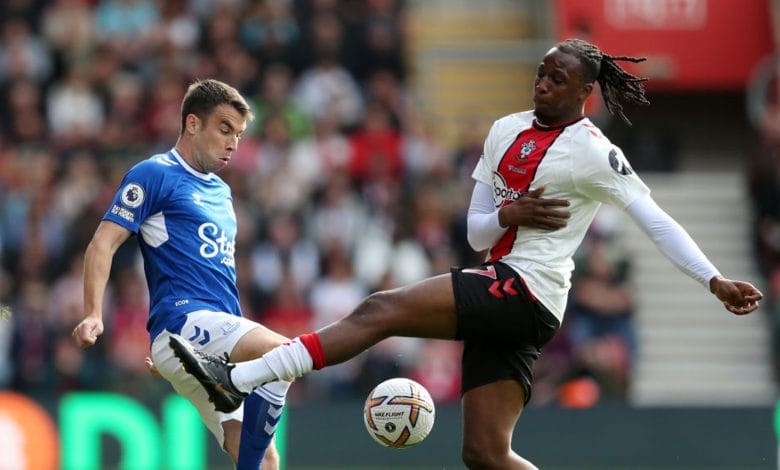 Joe Aribo became the 32nd Nigerian player in Premier League history to score at least two goals after netting for Southampton in their 2-1 defeat to Everton on Saturday.
The Super Eagles star scored the opening goal of the game on 49 minutes to put Soutampton ahead but the host was stunned with two goals in four minutes by Everton.
The former Glasgow Rangers mercurial midfielder says the loss to Alx Iwobi's Everton was made doubly frustrating having scored first in a Premier League game for the first time since the opening day of the season.
It was Aribo's opener, four minutes into the second half, that gave Saints the lead, but within five minutes the visitors turned the game on its head at St Mary's.
Saints have made a habit of coming from behind this season, but it was from a winning position that they contrived to fall to a third straight defeat.
"The boys are really disappointed. Going a goal ahead, it's really frustrating to concede so soon, and the boys are disappointed because we wanted to get a result today and that wasn't the case," Aribo said.
"I was thinking about it earlier today, that we've been coming from behind, so to get a goal ahead was a good feeling.
"To concede so soon is bitterly frustrating, and me and the boys were really not happy about it. We need to go back to the drawing board, focus and learn from our mistakes.
"That's the Premier League. Sometimes if you don't take your chances, you get punished – that's the game. If you make mistakes, you get punished also.
"We just need to recover because the games are coming thick and fast, and we need to be ready.
"The squad is big, so everyone needs to be focused. We need to work together, be strong, be a unit and be ready to go."