Aribo targets return to Europe with Southampton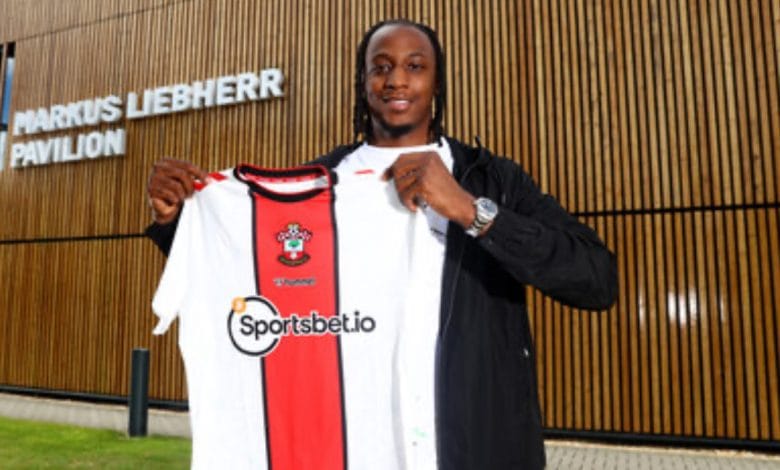 Joe Aribo hopes he can realise his European dream again with Southampton one day, after putting pen to paper on a four-year deal at St Mary's.
Aribo played in all 17 of Rangers' Europa League games last season, from the qualification play-off to the final in Seville, in which he scored the opener against Eintracht Frankfurt, only for the Germans to triumph on penalties.
Also lifting the Scottish Premiership and Scottish Cup trophies in his time north of the border, the 25-year-old wants to be competing for honours once more on the south coast.
"I'd say definitely pushing for Europe, that's a big one," he said of his Saints ambitions.
"We want to do well as a club together, going on cup runs, pushing for semi-finals and finals, and having prizes to play for.
"It was a really nice feeling being out there, and the feeling of scoring in the final, but for me it's all about pushing as far as we can go – pushing together as a team and getting the best that we can get together.
"It's a good club, a good place to be, a family club. It's exciting times here, I wanted to jump on board and get involved in it. I'm really excited to be involved in the journey and what's to come for the club."
Known for his versatility, Aribo revealed exactly where he sees himself slotting into Ralph Hasenhüttl's side.
"He asked me where I prefer to play most. I told him just behind the striker in a right-forward position," he added.
"He said it's really good that I said that to him and not another position, so we've had a lot of chats about it. It's a nice feeling to know that the manager has high hopes for you."
Joe Aribo said: "It's an amazing club with a lot of history here, and it's a good plan with what's to come next. I'm really excited for the journey.
"The Premier League is the best league in the world. I've been watching it since I was a young boy, it's always been a goal for me to play here and show what I can do on this stage.
"It's an amazing feeling, a dream come true. This is where I've wanted to be since I was a child growing up playing, so to say that I'm here now is really exciting."