Arsenal 3-1 Tottenham: Majestic Gunners Go Four Points Clear
Arteta makes Arsenal history with third straight home win vs Spurs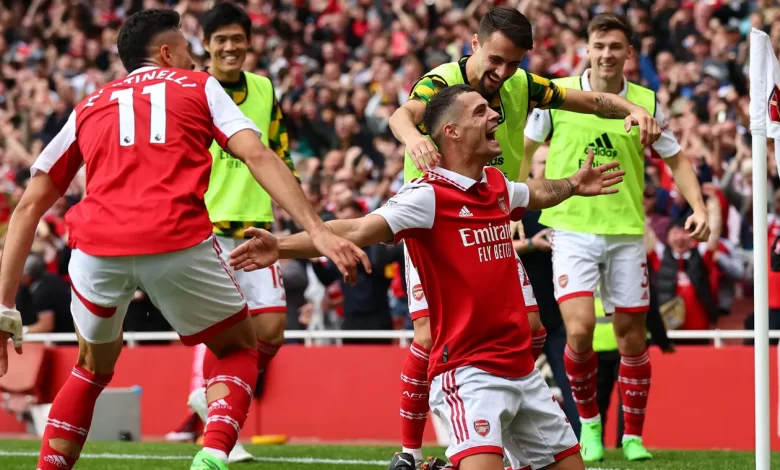 The better side won!. That was the verdict of football pundits after Arsenal walloped north London rival, Tottenham Hortspur 3-1 at the Emirates stadium to go four points clear at the top of the Premier League log.
The north London derby certainly lived up to expectations… and it's the Gunners who claim bragging rights. Goals from Thomas Partey, Gabriel Jesus and Granit Xhaka put Arsenal firmly in control, despite a first half Harry Kane penalty.
The victory means Arsenal have extended their unbeaten home run to 12 consecutive games against Spurs.
The last time the Gunners lost at home was in November 2010 when they gave up a 2-0 first half lead (Samir Nasri and Marouane Chamakh) to lose 3-2 with Gareth Bale (50), Rafael van der Vaart (pen 67) and Younes Kaboul scoring the 85th minute winner.
The victory is also Arsenal's third straight home win against their bitter rivals. The last time that achieved that was nine years ago.
Meanwhile, Arsenal head coach Mikel Arteta also made a history of sort as he became only the third Arsenal manager to win his first three home matches against Spurs.
Only two managers in Arsenal history have won each of their first three – He has now joined George Morrell (1909-1911) and Terry Neill (1977-1979) as the only Arsenal managers that achieve that feat.
Prior to Saturday's game, the Spaniard won both of his home games in charge against Tottenham viz the 2-1 triumph in March 2021 and the 3-1 win in September 2021.