Awoniyi wins Nothingham Forest player and goal of the month for August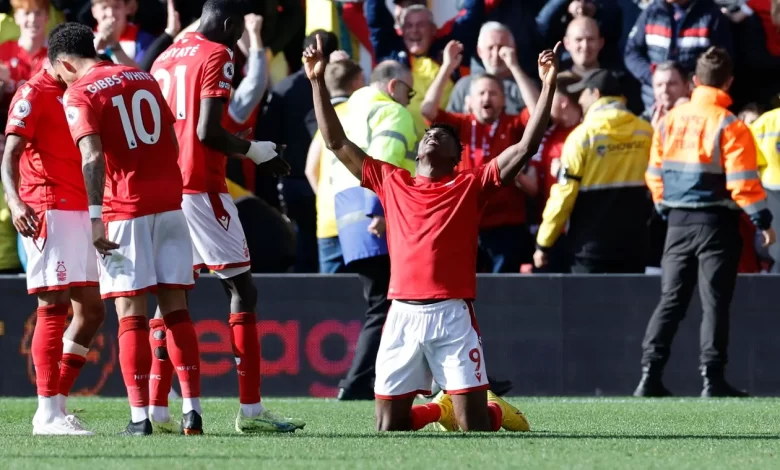 Taiwo Awoniyi has been voted by Nothingham Forest supporters as Player of the Month for August.
The Nigerian, who is also in the hat for the Premier League player of the month award, has picked up from where he left off after an excellent end to last season, scoring three goals and producing an assist in four Premier League games so far this term.
In August, the striker scored three goals in three matches, becoming only the third African player to score in seven consecutive Premier League matches.
Awoniyi's nine goals in seven consecutive Premier League outings saw him become the first Forest player ever to do so, subsequently leading to a August Premier League Player of the Month nomination.
Having received a whopping 83% of the Player of the Month votes, Awoniyi has also won the August Goal of the Month award for his run and finish against Manchester United.