Barry Ferguson insists 'Priceless' Aribo integral to Rangers' title hopes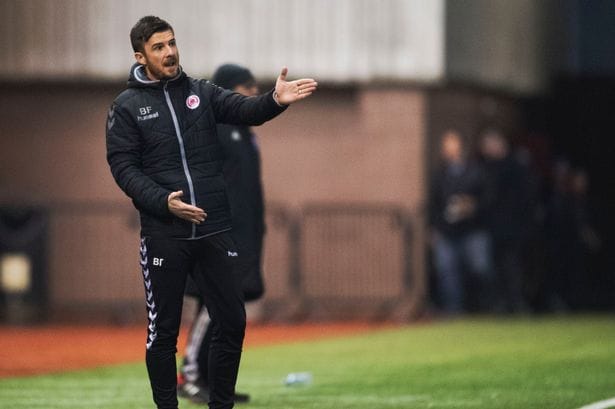 Barry Ferguson insists Joe Aribo is integral to Rangers' title hopes this season.
The 25-year-old has been a star performer for the Light Blues but speculation has lingered regarding his future.
Aribo is entering the last 18 months of his contract at Ibrox and various English clubs – including Steven Gerrard's Aston Villa – have been linked with a move.
The Nigerian international has scored six goals and three assists in 18 league appearances this campaign as he's improved his attacking output.
Rangers legend Ferguson believes Aribo's value has skyrocketed to £15million but he's urged Gers boss Giovanni van Bronckhorst to reject any January offers.
Ferguson wrote in his Daily Record column: "While Rangers have made it clear that every player in the Dutchman's squad has been given a market value ahead of the January sales, Joe Aribo might just be priceless when it comes to Van Bronckhorst's hopes of leading the club to a second successive title.
"That's why it's so vital he hangs around for at least the rest of the current campaign because it seems inevitable now that someone is going to come knocking when the window opens, be it Steven Gerrard or some other manager from England's top flight.
"They all know Rangers are looking to trade their top players because the board has been pretty open about it.
"If an offer comes in that matches the club's valuation then they'll do business.
"But Aribo should be the exception to the rule. I'd put a price tag of around £15million on him at this moment, which is £5m more than I would have said just a few weeks ago.
"Every time he steps onto a pitch right now he puts an extra digit on the end!
"Even if Gerrard or whoever else comes in with a bid in that ball park, Rangers would be better off telling them to stick it where the sun don't shine.
"Gio has stated he has certain targets in mind if he does end up losing players when the market opens up but replacing Aribo might prove just about impossible.
"This is not a player you want to sell, this is the guy you want to build your team around.
"I'm sure Van Bronckhorst will already have realised that himself."