Behold the 'world's sexiest athlete', German sprinter Alica Schmidt
Listed among Forbes' 30 under 30 list of successful entrepreneurs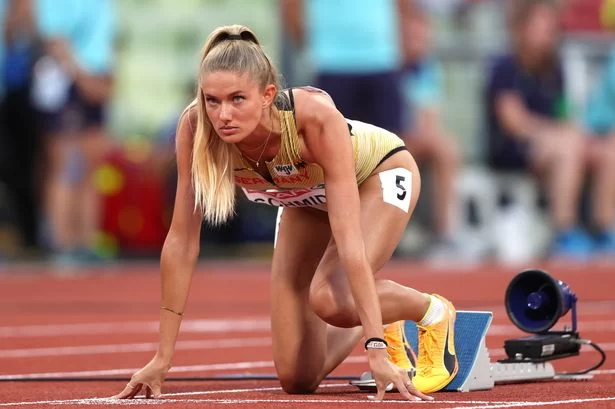 German sprinter Alica Schmidt who has been dubbed the 'world's sexiest athlete'has been added to a prestigious list of young business success stories worth a total of more than $1billion.
The 24 year old who is also a model and an influncer has 3.3 million Instagram followers and has been named on the Forbes' list of 30 under 30 successful entrpreneurs.
Forbes' annual list, according to the Daily Mail brings together the best entrepreneurs among people younger than 30, and Forbes estimates the group's wealth to be more than $1billion in 2022.
Schmidt who was dubbed the world's sexiest athlete in 2017 by Australian magazine Busted Coverage is excited to be so recognised.
'This means so much to me,' Schmidt revealed her latest accolade with a post on her Instagram stories to her adoring fan base.
She however insists sports comes first for her but advised other athletes of the need to be active on the social media.
'It's good for all us athletes to be active on social media in order to get sponsors,' she told the official Olympics website earlier this year.
'It's not easy, especially in Germany to live from athletics. So a lot of athletes have to do another job to live from that and do the training.
'And yeah that's a great thing to do a social media on the side so you can get some more sponsors.
'Sometimes it's not that easy. The training is, of course, the main focus and all other things come behind that. But I also love to do some model jobs or take the people with me on social media.
'It's a big hobby of mine and I love to do that. But the main focus is sports.'