Benzema: Reaching Cristiano Ronaldo's 450 goal tally for Real Madrid is impossible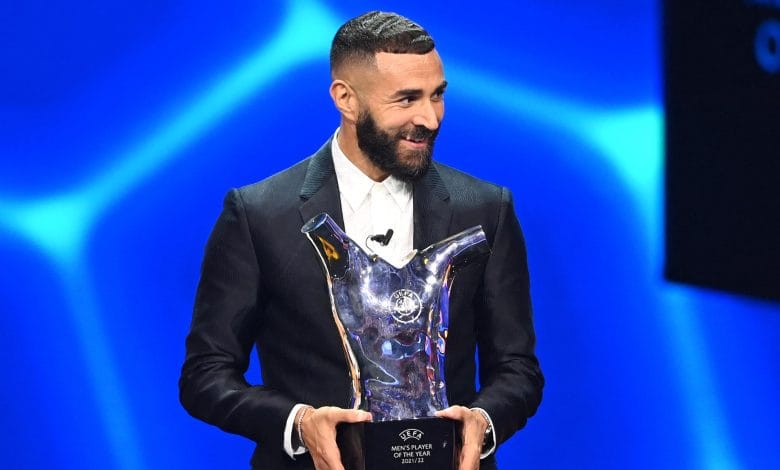 Karim Benzema says it is practically impossible for him to equal or surpass Cristiano Ronaldo's 450 goals scored in Real Madrid shirt.
Benzema has scored 325 goals for the Los Blancos and the 34 year old does not think he can score 125 more goals as he begins the countdown to playing at the top level.
The Frenchman also stressed that he didn't change his game following the departure of Cristiano Ronaldo from Real Madrid back in 2018.
"Cristiano helped me a lot," Benzema noted.
"With him I had another role and when he left, I knew I could take a step forward in scoring goals, but still playing football.
"What has changed since then is my goal tally, but I'm still playing the way I think you have to play this game. The figures mean I'm not far behind the Real Madrid legends, and that gives me confidence, even though I know that reaching Cristiano's goal [figures] is impossible.
"That's why I focus on what I can do on the pitch to help the team win. Numbers are not the most important thing. I don't play thinking only about titles or goals.
"I play because I love football, although I do have dreams, of course, like winning the World Cup or a Ballon d'Or."
Benzema admitted he has been in the best form of his career at Real Madrid despite advancing in age.
The Frenchman was named UEFA Player of the Year for 2021/22 after leading Los Blancos to LaLiga Santander and Champions League glory last season.
"Now at 34 I'm better, I play better," Benzema told European Sports Media (ESM).
"It's true that on a personal level this was the best season of my career, but there's one thing that hasn't changed: I go to the pitch thinking about what I have to do to win t