Big blow for France as Benzema ruled out of World Cup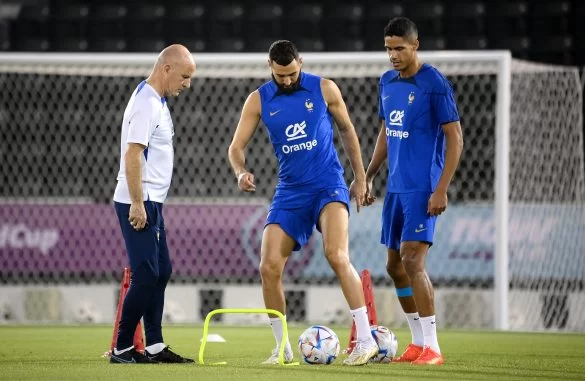 Real Madrid striker Karim Benzema has been ruled out of the World Cup, according to Le Parisien and RMC Sport
The reigning Ballon D'Or winner, according to the two news outlet suffered a quadriceps tear during a training session in Doha on Saturday night.
'Benzema tore his left quadriceps simply through over-extension whilst running and the injury does not represent a further setback on some of the other issues he has been managing, notably a hamstring and knee problem.'
Saturday evening's training was the 34 year old's first with the team following the World Cup break but was cut short when he hobbled off the pitch mid-way through the session.
According to the reports, Benzema underwent an initial MRI and further tests at the Aspetar clinic Saturday evening.
It was after these test that it was concluded the player's World Cup adventure must end before it even began.
Didier Deschamps has until Monday evening to replace him.
Benzema has appeared 97 times and scored 37 goals since he made his senior debut for France in March 2007.