Bosso, Njoku: We Are Ready For Win or Bust Game Vs Egypt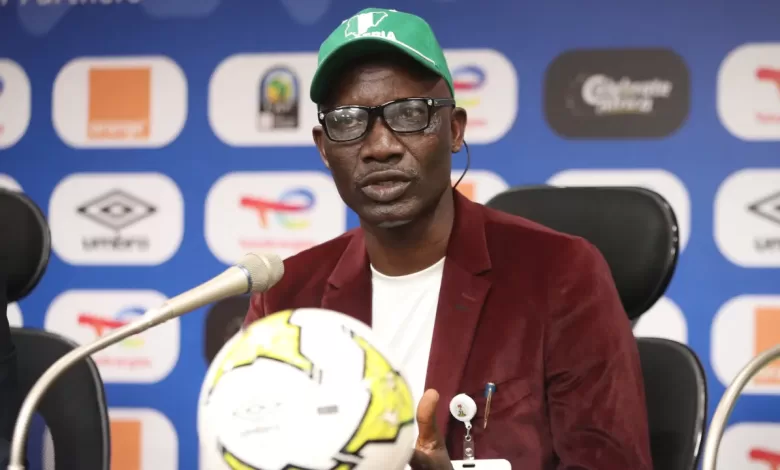 Flying Eagles coach, Ladan Bosso and one of the team's defenders, Augustine Njoku are confident of scaling all obstacles, including that of a vociferous home ground wen they face hosts Egypt in their make or make second group game at the ogoing Africa 20 Championships.
The Nigerians lost to Senegal in their opening game but Bosso and Njoku say their focus is on the must win Egypt game.
"We prepared very well to face the Egyptian national team," Bosso said at his pre-match press conference. "As coaches, we know how to deal with the loss and overcome it, and we are ready for the Egypt match."
"The fans are important, but the fans do not win the matches. We saw during the World Cup Qatar were playing at home, but they were unable to advance to the next round," Bosso emphasized.
The Nigerian coach says despite losing to Senegal his team were the better side.
"We lost to Senegal, although we were the best. But they were able to take advantage of the opportunities and succeeded in resolving the match in their favour," he added.
Defender Augustine Njoku joined the coach at the pre-match press conference, and he confirmed that his team is fully focused on the Egypt match, indicating that everyone is very excited to achieve victory and reserve the qualification ticket for the next round.
"We will fight for victory over the Egyptian national team. The match will not be easy, but we have prepared well for it."
"We do not think about losing Senegal and we are ready to face the Egyptian national team. We know that our chances are difficult, but we will fight to book a ticket to qualify for the next round."