Camacho-Quinn, Harrison target Amusan's Diamond League Trophy in Zurich!
Olympic champion runs 12.27s to win in Brussels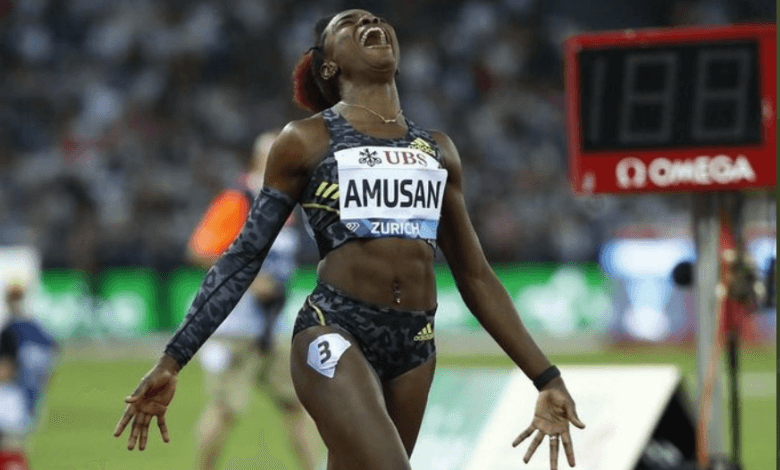 Reigning Olympic 100m hurdles champion, Jasmine Camacho-Quinn and former world record holder in the event, Kendra Harrison have shifted their focus to the Diamond League final in Zurich next week where they are hoping to dethrone Nigeria's Tobi Amusan as the new Diamond League trophy winner.
Camacho-Quinn obliterated the field in Brussels on Friday, running a new 12.27 seconds lifetime best to win the event while Harrison ran 12.40 seconds to place third behind another American, Tia Jones who also ran a new personal best time of 12.38 seconds to come second.
The Olympic champion believes she can run faster than the 12.27 seconds she ran on Friday which fetched her a new meeting record and hopes to do it in Zurich next week.
"I felt really good in the warm up and I actually ran the race that I wanted. I feel that I have more to give, because the last couple of hurdles weren´t clean. I still want to fix that up. Hopefully I can do that in the next couple of trainings before Zurich,' said the Puerto Rican after her impressive run at the Allianz Memorial Van Damme Diamond League event in Brussels.
Camacho-Quinn says she is happy with what she achieved in Brussels and believes she still has more to give.
"I´m very happy with the race and the result. It has been a really tough year for me physically and mentally. Just to be able to come this far and to compete at this level proves how strong I am. It motivates me for the next year. I still have two more races and I hope to get a PB out of it. If that doesn´t happen, then that´s ok. I´m only 26 and I still have time for things like the world record. I´m not stressed. I just want to finish the season healthy and next year there´s more to come."
Harrison also feels she can run faster in Zurich.
'I did better than in Lausanne so that is good, but I know I can run better. The goal is to win in Zurich and to work at my small mistakes. The hurdling is such a competitive field, the girls are so fast. To win in Zurich, you have to run a fast time and I hope it´s going to be me,' she said after the race in Brussels.
Amusan was absent in Brussels but has qualified to defend her Diamond League title next week in Zurich.
The Nigerian lost to Camacho-Quinn last week in Lausanne and with the result in Brussels, she knows she will need to run as fast as she did in Oregon which fetched a world record and a world title to be able to successfully defend her Diamond League trophy.