Former Nigeria International Cecilia Francis Named Cumberland University Track & Field Assistant Coach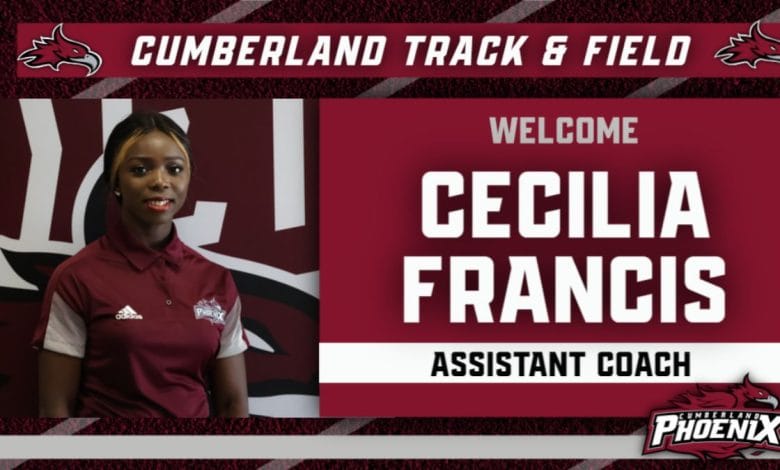 Former Nigeria track and field international, Cecilia Francis has been named an assistant coach at Cumberland University in Lebanon, Tennessee, United States of America.
Cumberland's track & field head coach Atsu Nyamadi made the announcement via the University's official website on Monday.
Prior to Cumberland, Francis served as an athletics coaching intern on the Middle Tennessee State University track & field team for one semester.
During her tenure as a student intern, Francis helped recruit, manage resources, enforce discipline, and plan/schedule programes for practices.
She trained three athletes to achieve All-American titles and five Conference USA champions.
Francis who ran for the Osheku striders athletics club while in Nigeria is a very well decorated athlete.
She was a member of the Nigerian 4x100m quartet (Gloria Asumnu, Stephanie Kalu, Deborah Oluwaseun Odeyemi, Cecilia Francis) to the 2015 World Championship in Beijing, China.
She was also an African Games gold medalist for Nigeria in the women's 4 x 100m relay in 2015.
She also ran in the final of the 100m event at the Games, placing fifth in 11.53 seconds.
At Middle Tennessee State University, she was a Dean's List student four times, Women's track & field commissioner's honor roll member three times, and a Conference USA Female Athlete of the week winner three times.