Chelsea likely to become a more tactically versatile side under Graham Potter
Says Adrian Clarke, former Arsenal star and now Premier League analyst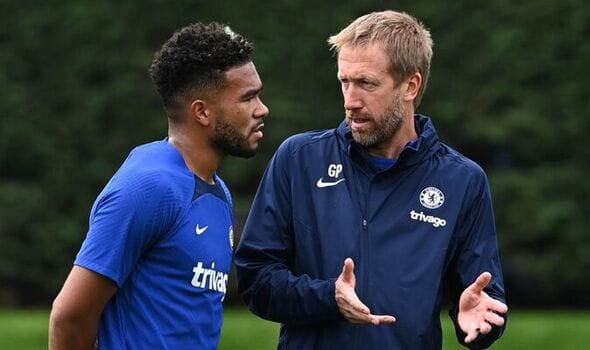 Former Arsenal star and now Premier League analyst, Adrian James Clarke says Chelsea are likely to become a more tactically versatile side under new head coach Potter in the months ahead.
According to Clarke who played at every level of English football, the 47-year-old Potter likes adaptable players who can seamlessly switch positions. This fits well with his flexible, strategically fluid style of in-game management.
In a piece on the Premier Official website, Clarke analysed how Potter thinks.
'Under Thomas Tuchel, Chelsea usually lined up in a 3-4-2-1 or 3-4-1-2 formation, but from the start and middle of matches, Potter will ask his players to fit into a wide range of shapes.
'During 2021/22, he used 13 different systems of play at Brighton & Hove Albion, the most of any Premier League head coach. His preferred set-up was 3-5-2, but this only featured in 23.7 per cent of Brighton's matches.
'Potter likes to keep rival managers guessing when it comes to the tactical structure of his team.
'In Potter's first match in charge of Chelsea, a 1-1 draw with RB Salzburg in the UEFA Champions League, we witnessed some of his early ideas.
'The use of Raheem Sterling as a left-wing back will have shocked some observers, but at Brighton he would often put Leandro Trossard, a similar attacking player, in that role, too.
'Sterling was not inhibited by this unusual role, enjoying eight touches in the opposition box and putting his team ahead', wrote Clarker who also revealed another key aspect of how Potter's brian works.
'Pressing with organisation and detail also forms a key part of Potter's philosophy.
'He is a coach who likes to set up traps, especially when opponents pass out from the back.
'So, keep a lookout for changes to the way Chelsea defend inside the opposition half.
'Central midfielders and wide attackers will be asked to step forward and pressurise opponents with greater frequency,' he further wrote.