Chelsea ready to double Osimhen salary, offer Nigerian €9m a year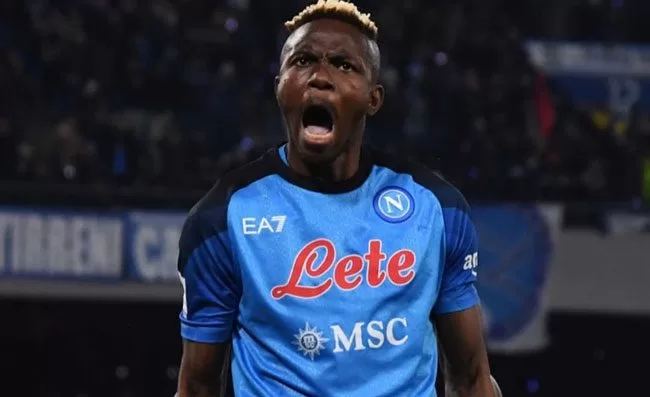 Chelsea are ready to double Victor Osimhen's €4.5m a year salary to underline their determonation to get the Nigerian to the Stamford Bridge this summer, according to Italian media outlet, Calciomercato.com.
The newspaper reports that the west London outfit will be ready to launch a big bid for the 24 year old Nigerian.
Osimhen is having a wonderful season and the centre-forward has exploded in recent months after the injury suffered in September.
He is scoring week in, week out, netting in nine straight games including eight in the Serie A.
The Nigerian's strength is dragging Napoli both in Italy and in Europe and his amazing performances have attracted the attention of some important European clubs who would like to have the Nigerian in their ranks next season.
Chelsea are among those clubs and have made the first move by proposing a €9m a year salary for the forward who has scored 19 goals in 20 appearances in the Serie A so far this season
Osimen is also leading in the race for the top scorer award, six ahead of his nearest challenger, Inter Milan's Lautaro Martínez who has scored 13 times in 24 games.
For Chelsea to get the Nigerian to west London in June, they will need to persuade Napoli president Aurelio De Laurentiis to strike up any negotiation, first of all a cash offer of €120-€130 million euros will be needed.