Chukwueze seeking to kickstart his season against Barcelona again
Villarreal star scored his first LaLiga goal of 2021/22 season against the Catalan giants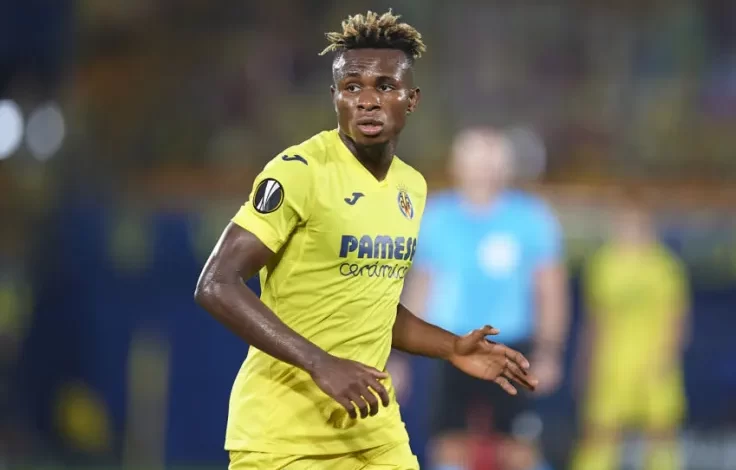 Nigerian international winger Samuel Chukwueze will be hoping to open his LaLiga goal account on Thursday when his club, Villarreal visit the Spotify Camp Nou to face Barcelona in a matchweek 11 fixture.
The 23 year old is yet to score in nine LaLiga appearances and his only goal involvement, an assist was provided in his club's 3-0 defeat of Real Valladolid at the Estadio Nuevo José Zorrilla on the opening weekend of the competition in August.
Since then, the Nigerian has featured eight more times in the competition, starting in only one of the games.
Last season Chukwueze did not score his first goal in the LaLiga until matchweek 14 albeit he missed the first seven games of the season through a harmstring injury he carried over from the 2020/21 season.
Interestingly, the Nigerian opened his goal account for that season when Barcelona came calling at the La Cerámica, where they ran away 3-1 winners. Chukwueze scored Villarreal's only goal of the game.
It was his third goal seven appearances against the Catalan giants at the time.
This time, the Super Eagles will be hoping to play his ninth game against Xavi Hernadez's side which will be the joint most he has featured against any team in the LaLiga.
He will also be seeking to score his fourth goal against the LaLiga giants. If he does, it will be the most he has scored against any side in the history of the competition.
Thursday's game will be his 10th of the season in the LaLiga if he plays and 128th overall since he made his debut in the competition in November 2018.
It will also be his 173rd across all competitions.