Chukwuma, Abba through to 60m final at Big 12 Indoor Championships
Ofili, Ashe, Oghenebrume also through to the 60m final at the SEC Championships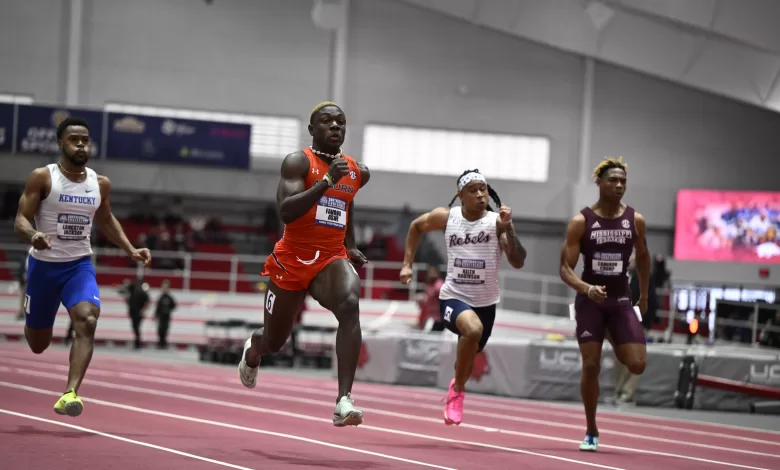 Rosemary Chukwuma and Ezzine Abba will run in the 60m final of the Big 12 indoor championships on Saturday at the at the Sports Performance Center in Lubbock, Texas.
Chukwuma, bidding to complete a sprint double at the championships ran 7.16 to win her semifinal heat. The time is the second fastest in qualifying, behind Saint Lucian sprinter, Julien Alfred who ran 7.03 in the first heat and holds a 7.00 lifetime best.
Abba, the second Nigerian who will be in Saturday's final ran a new 7.19 lifetime best to win the third heat and book a place in the final.
Chukwuma will run from lane four in the final, just inside Alfred with Abba outside the Saint Lucian sprinter in lane six.
At the SEC Championships in Fayetteville, Arkansas, Favour Ofili also made it to the final. The 20 year old ran 7.18 to win heat four. The time is the third fastest in qualifying.
In the men's version, Favour Ashe and Godson Oghenebrume both qualified for the final. While Ashe ran the fastest time (6.54) in qualifying, Oghenebrume ran 6.68 to come second in the first of three heats.