Could Madrid's teenage star be a future Ramos replacement?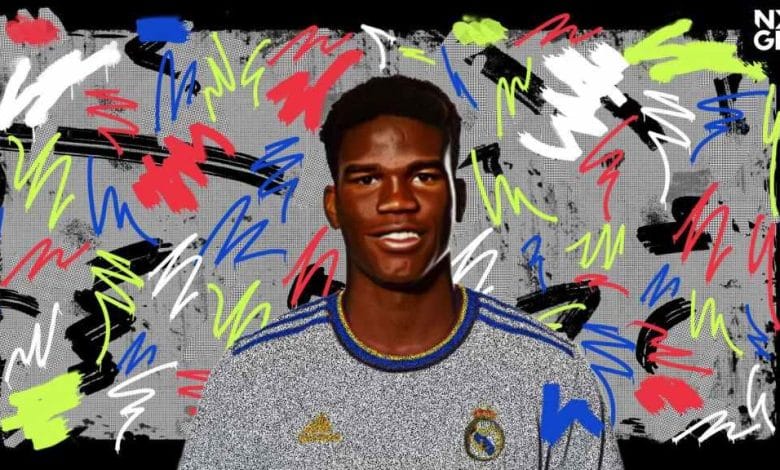 The 18-year-old has already caught the eye of Blancos president Florentino Perez after impressing in his first appearances for Real Madrid Castilla
With Sergio Ramos and Raphael Varane both having departed over the summer, Real Madrid are on the lookout for their centre-backs of the future.
David Alaba's arrival and the continued improvements shown by Eder Militao mean that there is no major rush at Santiago Bernabeu, though the Blancos are optimistic that they will land Chelsea's out-of-contract star Antonio Rudiger this summer in a bid to further shore up their backline.
And as much as Madrid fans love a big-name signing arriving at Santiago Bernabeu, they are perhaps even more excited when a homegrown player emerges with the talent to become a leader in the first team.
Though they are tentative right now, there are hopes that Marvelous Antolin Garzon – known by most as Marvel – will be able to make that step in the coming years and become a centre-back that Madrid can build their defence arouns for decades.
The 18-year-old has been impressing all those who have watched him so far this season, with the way in which he handled the step up to Madrid's Castilla side particularly eye-catching.
Marvel played his first three matches in the third tier of Spanish football for the club's reserve team in October, showcasing both his footballing ability and composure throughout for Raul's team.
His best performance came in a 0-0 draw with Barcelona B in the 'Miniclasico', after which Madrid president Florentino Perez entered the dressing room to issue his congratulations to Marvel for his superb performance in keeping the Blaugrana at bay.
Source: https://www.goal.com/en-ng/news/marvel-real-madrid-teenage-defensive-star-future-ramos/blt702174ebe670de2e