'Cristiano Ronaldo is the most arrogant man I've ever spoken to'
Says mother of boy who's phone was smashed by Manchester United star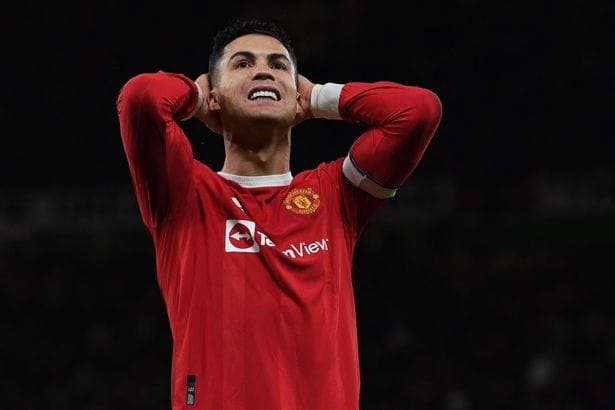 Manchester United star Cristiano Ronaldo has been branded "the most arrogant man I've ever spoken to" by the mother of the 14-year-old autistic boy who's phone was smashed by the player.
The Portuguese star left the pitch in a huff after Manchester United lost to Everton at Goodison Park last season, so much so that he slapped Jacob Harding's mobile phone out of his hand while heading to the tunnel.
The 37-year-old apologised for damaging the youngster's phone but was later interviewed by police with regards to an alleged assault and criminal damage, resulting in a caution.
While speaking to the Mirror, Kelly says she was called by a man named Sergio claiming to be Ronaldo's PA the day after the incident, who offered her the chance to meet the player.
She turned down the offer, and was told: "Do you know who Ronaldo is?"
"I told him, 'Of course I do and the answer is no. I hung up and was shaking and crying. I felt intimidated. How dare they?"
Kelly says the same man called again two days later saying Ronaldo would like to speak to her personally. The two spoke, but she described him as "the most arrogant man I've ever spoken to".
"The phone rang again and a man said, 'Hello this is Cristiano Ronaldo.'," said Kelly.
"He asked me if I would like to come down and meet his family. He said, 'I'm not a bad dad.' I said to him, 'I never said you were a bad dad.'
"He said, 'I had a terrible upbringing, I lost my dad.' I said to him, 'Everybody has a sob story Ronaldo, I lost my dad young, I've had cancer.'
"He kept calling me Jack and didn't even know my name and I said, 'My name is Sarah' and he said, 'Oh, Sarah, I'm sorry.'
"He never referred to Jacob by his name either, it was always 'the boy'. 'I know the boy's got problems,' he said. I told him, 'He hasn't got a problem, he has a disability, you're the one with the problem.'
"He said 'I'm sorry' but then added, 'I haven't done anything wrong.' He said he hadn't 'kicked, killed or punched anybody'.
"That lit my fire, I was raging and my heart was pumping and I told him, 'So you smacking my son's hand and bruising it, is not hurting anybody?'
"He said I don't want it in the media or press or the court. He said he had a good legal team, he would win and he would fight me all the way. He said he knew how to play the media."
Frustrated by the ordeal, Kelly says she plans to take legal action against the star and United.