Cristiano Ronaldo:I'm not at Man United to compete for sixth or seventh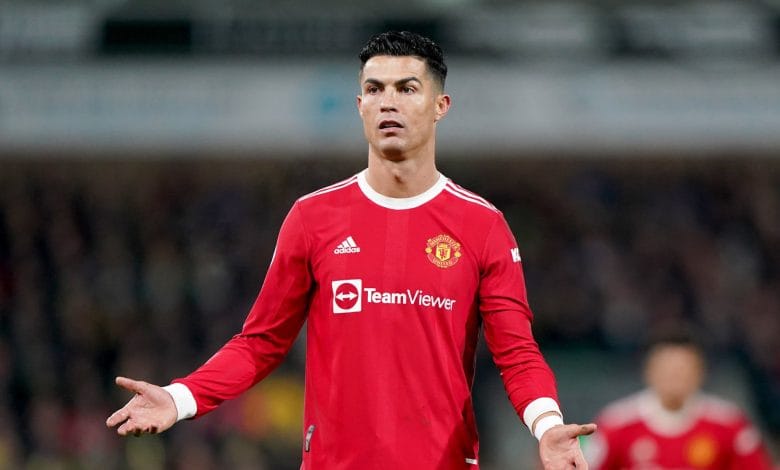 Cristiano Ronaldo says he did not return to Manchester United to compete for Europa League positions.
The Red Devils are currently seventh in the Premier League and lie 22 points behind Premier League leaders Manchester City but Ronaldo insists it is not acceptable for the club to be targeting anything less than a top-three finish.
United have endured a disappointing campaign to date and replaced Ole Gunnar Solskjaer with interim manager Ralf Rangnick in December following heavy defeats to Leicester, Liverpool and Watford.
Asked whether United could hope to close the gap on their top-four rivals without the correct mentality, Ronaldo said: "Impossible – I think it's the main point.
"I don't accept that our mentality be less than being in the top three in the Premier League.
"I think to build up good things, sometimes you have to destroy a few things. So why not – new year, new life and I hope that Manchester (United) can be the level that the fans want. They deserve that.
"We are capable of changing things now. I know the way but I'm not going to mention it here because I don't think it's ethical on my part to say that.
"What I can say is we can do better – all of us. Manchester (United) belongs to important things, so we have to change that.
"I don't want to be here to be in sixth place, or seventh place, or fifth place. I'm here to try to win, to compete.
"I think we compete but we are not yet in our best level. But we have a long way to improve and I believe if we change our mind, we can achieve big things."