De Gea makes 500th Man United appearance, keeps 170th clean sheet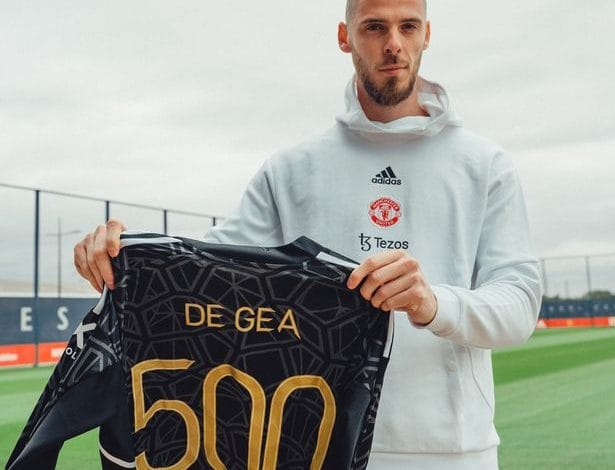 Manchester United goalkeeper David De Gea his 500th appearance across all competitions for the Red Devils with his 170th clean sheet.
The Spaniard was in goal in Sunday afternoon's goalless draw with Newcastle United at Old Trafford expressed his joy at reaching the incredible milestone.
'Today marked a unbelievable day for me, I came here from Spain 11 years ago and now I call this my home.
'To represent any club 500 times is special but to play for this club, the greatest football club in the world fills me with great emotion. I want to thank everyone that has helped me along the way, my family especially.'
'I want to make many more special moments here but now we focus on the next game and keep pushing this club to where we want to be,' he wrote on his Facebook page after the game.
386 of the 500 appearances came in the Premier League where the Spaniard also made 1,080 saves and kept 133 clean sheet.
De Gea was presented with an award before the game and it was the man who brought him to Old Trafford, Sir Alex Ferguson that did the presentation.
"It was the right person to give me the award," said De Gea.
"He brought me to the club, he trusted me and believed in myself so it was great to be there at Old Trafford, a full Old Trafford with Sir Alex and it was a great moment."
On marking the achievement with his 170th clean sheet for the Reds, he said: "[I'm] so, so happy.
"[I'm] proud to reach 500 games, especially with a clean sheet. [It] could be better if we score one goal, but the feeling is great."