De Gea: 'We will continue to fight for top-four spot'
Goalie moves up in Red Devils' appearance table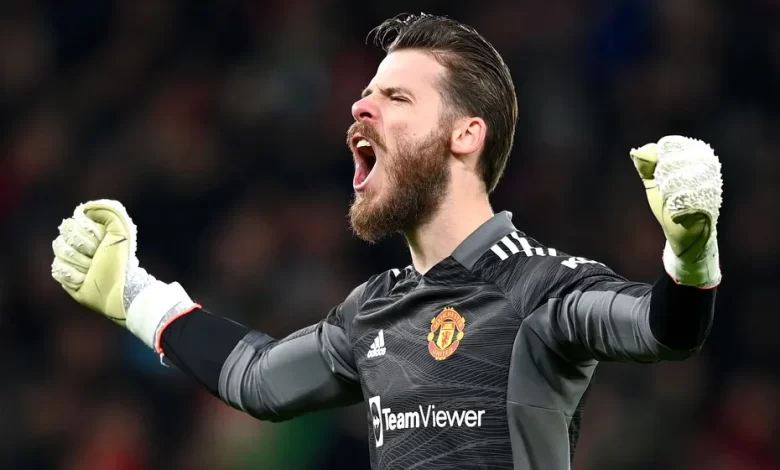 Manchester United goalkeeper David de Gea has said that his side will 'fight until the last second' to secure a top-four spot in the Premier League.
Cristiano Ronaldo scored three times against Norwich City in the league on Saturday afternoon, as the Red Devils recorded a 3-2 victory over the relegation-threatened outfit.
Defeats for Tottenham Hotspur and Arsenal on Saturday have allowed Man United to move into fifth spot in the table, just three points behind fourth-placed Spurs on the same number of games (32).
De Gea has said that his team 'should have controlled the game more' against the Canaries, but the Spain international was delighted with the "massive win".
"Ronaldo has scored three very important goals for us. We know we aren't playing very well but we got three points. We should control the game more against Norwich at home," De Gea told BBC Sport.
"A massive win for us. We still have a chance to finish top four and we have to fight for it. We will fight for the top four until the last second."
Man United will be back in Premier League action against title challengers Liverpool on Tuesday evening before visiting top-four rivals Arsenal this weekend.
Meanwhile De Gea has climbed up the Red Devils' all-time appearances chart with his outing against Norwich.
As expected, the in-form goalkeeper was named in Ralf Rangnick's starting XI for the Premier League match to play his 481st game for the club.
Saturday's appearance is significant because it moved De Gea up into 12th on theclub's legendary table and above the iconic Roy Keane, former club captain and continued fans' favourite.
There is a chance that David could climb one more place up the appearances chart before the end of this season: ex-defender Arthur Albiston is only four games ahead, with six left to play after Saturday.
ALL-TIME TOP 12 APPEARANCES
1: Ryan Giggs = 963
2: Sir Bobby Charlton = 758
3: Paul Scholes = 718
4: Bill Foulkes = 688
5: Gary Neville = 602
6: Wayne Rooney = 559
7: Alex Stepney = 539
8: Tony Dunne = 535
9: Denis Irwin = 529
10: Joe Spence = 510
11: Arthur Albiston = 485
12: David De Gea = 481