De Laurentiis: Osimhen could be sold if the price is right!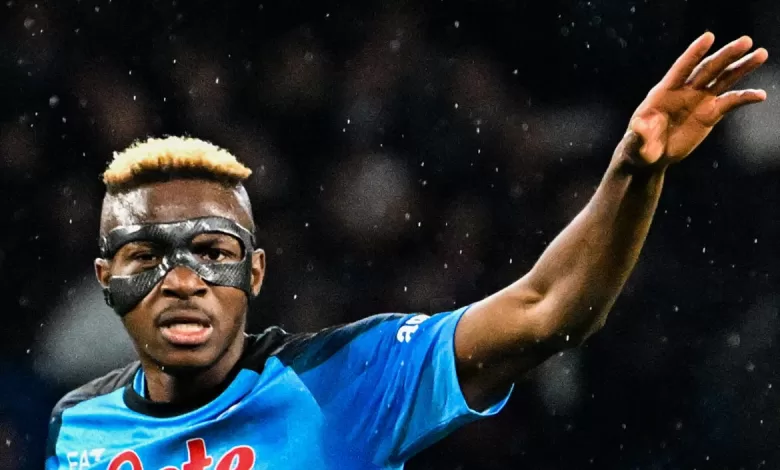 Napoli president Aurelio de Laurentiis concedes they could sell their stars including Victor Osimhen this summer.
Osimhen who has scored 25 goals across all competitions for Napoli this season is linked with Premier League giants Arsenal, Man United, Chelsea, Tottenham and Newcastle as well as Ligue 1 side, PSG and LaLiga sides, Real Madrid and Atletico Madrid.
"There's always the indecent proposal… the numbers are made by the others. We're waiting. They are extraordinary boys. My contracts are unique, they come from the cinema, so nobody moves if we say no. We will see,' De Laurentiis said.
The Napoli owner also added: "If the rules of football were different, perhaps we would have brought the Scudetto to Naples other times already. At the end of the season it will be a super party.
"(Luciano) Spalletti will stay in Naples."
Osimhen has scored 21 goals in 23 Serie A games and his goals could lead Napoli to their third Scudetto title, first in 33 years.
The Nigerian is also the top scorer in the league and could end up as the first African to be the top scorer in a Serie A season.
the 24 year old's 21 goals is already the top scoring Nigerian in the history of the league and the top scoring Nigerian in a Serie A season.
His number currently ties him with Cameroun legend, Samuel Eto'o as the top scoring African in a single Serie A season and will be the standalone record holder if he scores if his next game.
That goal will also draw him level with Liberia's George Weah as the top scoring African in the history of the Serie A.