Dibaba and Ayana set for marathon debut in Amsterdam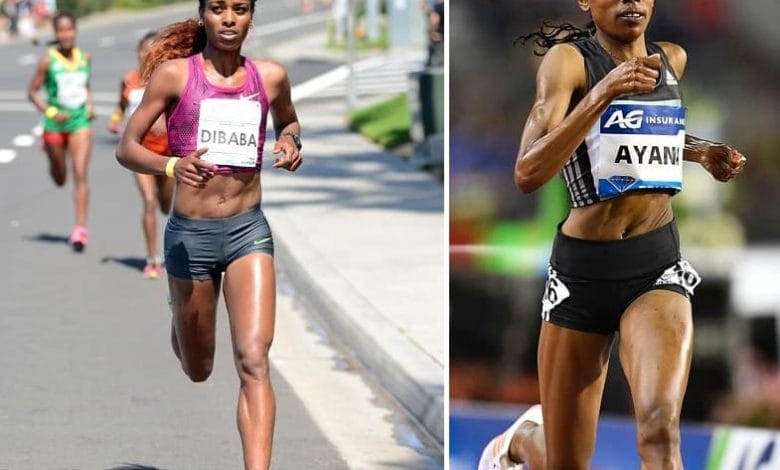 Former world champion in the 1500m and reigning world record holder in the event, Genzebe Dibaba will debut over the 42 km distance on Sunday at the TCS Amsterdam Marathon, a World Athletics Platinum race.
Dibaba broke the 1500m world record in Monaco with 3:50.07 in 2015 and won the 1500m world title in Bejing a few months later.
Now 31, Dibaba won the Olympic 1500m silver medal in Rio de Janeiro in 2016 and was crowned World Athlete of the Year in 2015.
Genzebe is the youngest sister of three-time Olympic champion Tirunesh Dibaba and former 10000m Olympic silver medallist Eyegayehu Dibaba.
Also seeking to debut in the 42km race is former world and Olympic champion, Almaz Ayana.
Ayana ran 29:17.45 to break the world record on her way to winning the Olympic gold at the 2016 Rio Olympics.
She was crowned world athlete of the year after her heroics in Rio.
The 30 year old also won two world gold medals in the 5000m in Beijing in 2015, the 10,000m in London in 2017, two Diamond League Trophies in the 3000m in Zurich in 2015, and the 5000m in Brussels in 2016.