Dr Odegbami: Sanwo-Olu wins my heart…again!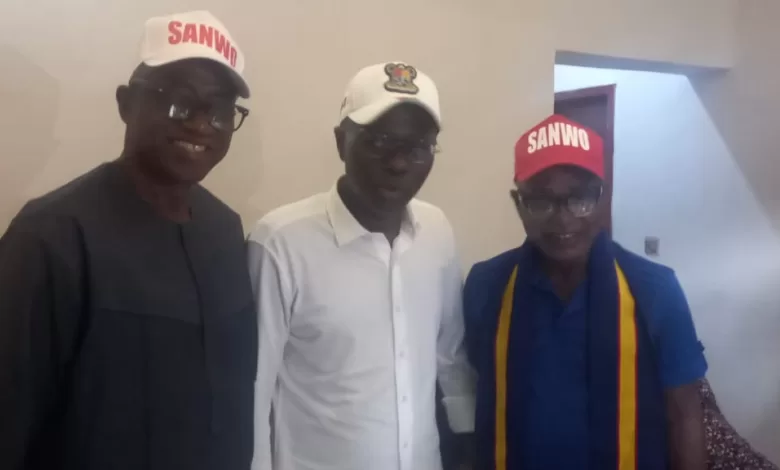 This has nothing to do with the politics of the day. It has everything to do with the man, Babajide Sanwo-Olu.
If revealing the deepest feelings in my heart for a man who is presently engrossed in politics is considered political, then I gladly plead 'guilty'.
The story of Henry Nwosu's health situation is well documented in the Nigerian media. So, it is needless to go into the details here again.
Before Henry, I had heard many stories from mutual friends about Mr. Sanwo-Olu; his munificense, modesty, simplicity, sharp mind and humanity. They all say he is a good man.
Then I become involved with Henry's health matter, and I start to experience Mr. Sanwo-Olu from close up. I realise, through his occasional interventions, that he is much more than just 'a good man'.
He has personally paid for all of Henry's huge medical and other bills, and yet has avoided any credit or publicity. I repeat for emphasis – he has paid for all of Henry's expenses from his personal purse, and not the Lagos State's.
Earlier today, he came to visit Henry Nwosu.
I am there when he arrives.
I observe Henry when the man comes into the small parlour with his small team of very young aides.
Henry gets up and walks to welcome him. No one would ever believe that it is the same Henry that could hardly stand on his two feet, that spoke with a slur, incoherent and inaudible, and who could not recognise or remember most things only a few months ago.
A 'miracle' has taken place. Henry is back, well, almost. There is a new spring in his feet, his once-protruding mid-riff is developing a 'pack', his eyes now sparkle, with a permanent smile on his face like a stamp, of genuine peace and happiness.
The short visit moves quickly with warm and kind words by the Nwosu family and the representatives of St. Finbarr's College Old Students.
Henry gets to say a few words. The power in his voice rings with new energy. His words to the Governor are of deep and sincere gratitude. They light up the gentle smile dancing on Mr. Sanwo-Olu's face.
The Governor had set aside his crowded political campaign schedule to visit an 'ordinary' national football hero that he had never personally met before inorder to give Henry's psychological and physical wellbeing a boost.
It was all such a moving time captured in unadulterated expressions of love and compassion and gratitude.
I am afraid I cannot be a cooperating partner to this  'conspiracy' of modesty because I owe it to the elements and to my conscience to acknowledge Mr. Sanwo-Olu's uncommon kindness to Henry.
He reassures Henry he will never be alone. He thanks all those that have been a part of the 'project' to get Henry back to his feet.
Sanwo-Olu's speech is short, hardly rising above a whisper, but gentle, sincere, soothing and compassionate.
I am thinking about the man as he wraps up his speech. His spirit fits into my spirit. He is not just a good man. He is much more.
I norice a vacant face cap 'sitting' on one of the empty chairs in a corner of the small sitting room. As I get up to say my own few words of gratitude, I lean over and pick up the cap. The inscription on the face is 'Sanwo'. It is obviously a campaign item for supporters.
I take the face cap and place it on my barren head. It speaks volumes.
I thank him on behalf of all generations of Nigerian footballers. I pray that the Creator of the Universe will reward him.
I ask if Henry and I can take a picture with him.
He not only obliges us, he gently and lovingly holds both of our hands as we pose for a historic photograph.
Then, he is ready to go.
He moves to Henry, gives him a giant hug and whispers into his ears.
The look on Henry's face says more than a thousand words. He is happy.
We all get up to hit the road.
I am thinking.
I am not into politics.
I am also not a voter in Lagos,. But if I was, I now know for sure who I will openly vote for – a humble 'servant' of the people and a 'pilgrim' of the elements amongst us.
I dare all who can to check the population of angels in Heaven, they will find that one has been missing for almost 58 years.
His name is Babajide Olusola Sanwo-Olu.