Efe Sodje to hold football coaching clinic in Lagos this weekend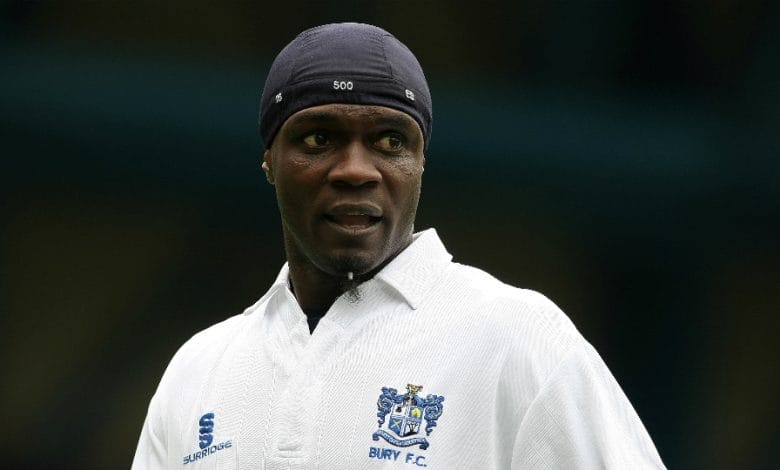 Former Super Eagles defender Efetobore Sodje will be taking part in a football coaching clinic tagged 'The Making Of Future Champions', an initiative to educate young football talents in Nigeria planning to move to Europe.
Sodje said the idea behind the clinic is to expose the football talents in the country to modern training methods which will help when they secure professional deals abroad.
Sharing his personal experience, the bandana-tying former Super Eagles player who represented Nigeria at the 2002 World Cup disclosed that it took him weeks to adapt to the different "drills and training sessions" when he moved to England.
"I know Nigeria has so much talents. A lot of people are coming to Nigeria to always take our players away; I've been seeing that on the social media and in  newspapers. It's always scouts taking our players abroad without imparting in them the basic skills that will make them not to encounter difficulties in  settling in at their clubs'.
"I remember when I first came to England to come and play, it took me more than two, three weeks to get used to their training methods. They have different types of training sessions, different drills and our young players are not used to that. When we were playing in Nigeria in those days, we never saw those drills, the ladders and the cones. All we did was run 20 laps round the field, then playing with football follows.
"Modern training is not just about running many laps on the field, there are certain drills alien to the young ones between 17 and 19 years old and I just want to try and teach them."
The ex-international who holds a UEFA coaching license reiterated that he is not coming on a "scouting mission".
"The event is not about scouting. I've not invited any scout.If scouts come to the venue this weekend, they have not been invited by me. My objective is to train the boys, introduce them to modern training methods which will prepare them for professional football thereafter."
Sodje disclosed that organisers of the event have picked some boys from Lagos and from the East, about 25 or 30 people for the special training", he stated.
He also assured that the coaching clinic will be a continuous exercise.
"No, no, it's not going to be a one-off. The organisers of this event have said it's not going to be a one-off",the former player emphasised.
The football coaching clinic will start on Friday and end on Saturday between 10am and 12 noon each day at the National Instiute for Sports (NIS) training pitch at the National stadium, Surulere, Lagos.