Eguavoen assures NPFL players on Super Eagles Call-Up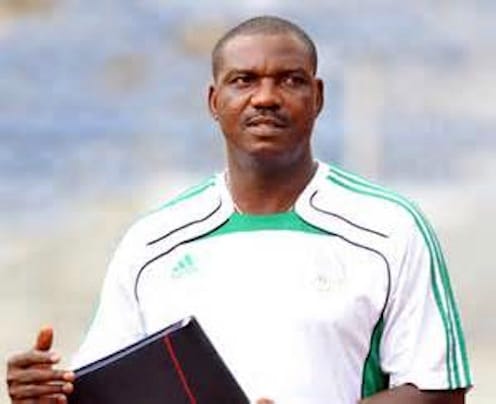 Austin Eguavoen on Sunday in Ilorin raised the prospect that players in the domestic league have the chance to enjoy call up to the Super Eagles, reports NPFL News.
Since returning from the AFCON 2021 where he led the Super Eagles as interim Manager, Eguavoen has been moving round match venues of the Nigeria Professional Football League (NPFL) in his capacity as the Nigeria Football Federation's (NFF) Technical Director.
Eguavoen, who led the Super Eagles to a round of 16 finish at the just concluded Africa Cup of Nations in Cameroun told 
www.npfl.ng
 that any "Nigerian playing in any of the leagues in the country can get a chance to play for the national team".
The visits has seen Eguavoen make first hand assessment of players in the domestic league,  who hitherto, were almost frozen out of invitations to the national team by the sacked Manager, Gernoit Rorh.
In Ilorin on Sunday, the former Eagles captain gave his impressions of the players from the games seen so far and rated the standard of the NPFL highly.
After watching Kwara United beat Lobi Stars of Makurdi 1-0 in an NPFL MatchDay 11, Eguavoen said the officiating has also improved from the few games he has seen.
But the former Super Eagles right full back disclosed that he was not the only one monitoring the league, saying "there are other persons who are also doing same across the country".
"I have seen about two or three games, the standard is high, officiating is good.
"Once players get information that I will be around, not just me, a couple of my colleagues are also watching other matches, it gives them a lot of hope and thinking they will get a chance one day" Eguavoen said.